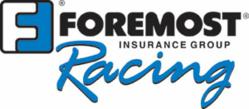 Grand Rapis, MI (PRWEB) November 08, 2011
Fans gather, wheels spin and the dust flies with the Foremost Spinechillers Racing Team. Foremost will once again be sponsoring the Spinechillers Arenacross race team for the 2011-2012 season. Foremost has been involved with Arenacross race teams since 2007 and this is their second year as a sponsor of the Spinechillers.
"Being involved in professional racing is an important aspect to Foremost and we've had a successful relationship with the Spinechillers racing team," says Randy Slotten, director of marketing. "The team is hard working, professional and they get results. We value our sponsorships and want to share our safety and product expertise with the racing community."
The Foremost Spinechillers is owned and managed by Dallas Avery and the 2011-2012 team is made up of Nathan Skaggs, Willy Browning in the Arenacross class only and Patrick Massie in the Arenacross and Lites classes. In 2010 the team placed three riders in the top ten in the Arenacross class and won the Arenacross Lites East Championship.
Foremost is proud to sponsor many teams throughout the Arenacross, Supercross, Road Race and GNCC seasons of 2011-2012. To learn more about Foremost racers and teams go to, http://foremost.com/news/foremost-racing.asp.
Foremost wants you to be safe in whatever adventure you choose. To learn more about Foremost products or to share feedback, visit Foremost.com, our blog at blog.foremost.com, our Facebook page at http://www.Facebook.com/ForemostInsurance or our Twitter page at http://www.Twitter.com/Foremost.
A part of the Farmers Insurance Group of Companies®, Foremost Insurance Group ("Foremost") has been a leader in personal lines insurance since 1952. Foremost is headquartered in Caledonia, Michigan. Farmers is a trade name and may refer to Farmers Group, Inc. or the Farmers Exchanges, as the case may be. Farmers Group, Inc., a management and holding company, along with its subsidiaries, is wholly owned by the Zurich Financial Services Group. The Farmers Exchanges are three reciprocal insurers (Farmers Insurance Exchange, Fire Insurance Exchange and Truck Insurance Exchange), including their subsidiaries and affiliates, owned by their policyholders, and managed by Farmers Group, Inc. and its subsidiaries. For more information about Farmers, visit Farmers.com, or Facebook.com/FarmersInsurance.
# # #