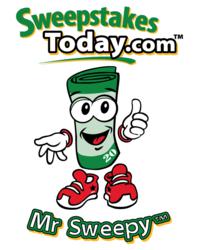 (PRWEB) November 09, 2011
"An active forum for sweepers has always been an integral part of SweepstakesToday.com," said the site's creator Craig McDaniel (Sweepstakes Today LLC - http://www.sweepstakestoday.com). "But our recent growth meant we had to improve our forum technology. We wanted to avoid members having to login twice – to enter sweeps and post in the forum," he explained.
After extensive testing by the Utah based programming team, Sweepstakes Today picked YAF.NET's Community First Forum over three other contending ASP.NET forum platforms, it was reported. "The open source technology is ideal for us," McDaniel stated. "It allows for growth, flexibility and true compatibility with just about everything that's on the 'net."
But it was saving members from needing to log in first to the site, then again to the forum that confirmed the software decision. "Now members login only once to both enter a sweepstakes and to post in the forum, which means fewer problems for us," McDaniel said. "Our tech people found configuring the forum specifically for our members was almost easy."
The forum is named the "Mr. Sweepy Forum." McDaniel is known as "Mr. Sweepy" to his members on the popular site.
Easy to find topics include the Question of the Month, My First Win, a spot to trade prizes and the Winners Circle which includes the site's well-known 10K Club. There is also a Help Desk to engage and inform readers, it was explained. In addition there are accurate real-time statistics showing who is online and the most recent post which the members can see on the first page of the forum.
"The new forum technology helps us more rapidly meet our Members needs, and forum a dynamic online community." McDaniel said. "It also helps our members understand and enjoy sweeping more."
Sweepstakes Today LLC went live online in March of 2004. The popular online sweepstakes site is based in Tulsa, Oklahoma and the custom Microsoft ASP/ASPX programming development is done in Salt Lake City, Utah.
# # #