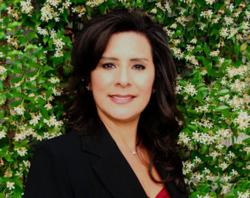 Moving forward, nothing matters more than quality control, enhancing our deliverables, finding a better way to serve clients and residents, and making improvements at every property Sunrise manages.
--Theresa Cordero
San Diego, CA (PRWEB) November 08, 2011
Sunrise Management has announced the promotion of Theresa Cordero to VP/Multi-Family Management and Yazmin Castaneda to the position of Assistant Regional Real Estate Manager. Effective immediately, these moves will considerably strengthen the company's core property management team.
The new positions will significantly expand the authority these two professionals have in a wide range of residential markets.
About Theresa Cordero
A Sunrise regional property manager since 1991, Theresa Cordero has spent 20 years bringing value to a diverse portfolio of market rate, senior low-income properties. She currently serves as a board member of the San Diego County Apartment Association.
Clients investing in properties with dated finishes, appointments or appearance, or with deferred maintenance have come to rely on my experience to bring their properties up to industry standards, driving up income and returning them to a competitive position in the marketplace." she says.
Her eye for detail and reputation as a solid communicator have helped her leverage her expertise to build trust and long-term relationships with investors and team members alike. Her professional associates speak admiringly of her insightful methods for identifying, attracting and developing the best people in the business.
A student of management best practices, Ms. Cordero has developed effective strategies for maximizing Net Operating Income (NOI) and property values, delivering high-touch customer service while utilizing high-tech resources.
In her new role, Ms. Cordero will promote best practices and accelerate the implementation of innovations across the company's entire portfolio and have the opportunity to share her experience and expertise with her Sunrise colleagues.
Ms. Cordero promises; "Moving forward, nothing matters more than quality control, enhancing our deliverables, finding a better way to serve clients and residents, and making improvements at every property Sunrise manages."
About Yazmin Castaneda (CRM, CPM-Candidate)
A real estate professional with over 11 years of experience in large multi-family housing, commercial and military portfolios, Yazmin Castaneda wears her passion for exceptional customer service on her sleeve.
Bringing solid experience in transitioning public/private ventures, managing strategic planning, and overseeing day-to-day operations of thousands of high rise residential and retail units with a combined value well into nine figures, Ms. Castaneda is known throughout the property management industry as an innovative, action-focused professional with an unmatched ability for making communities thrive and achieving revenue goals.
"Yazmin excels in cultivating relationships with business clients by preserving assets, maximizing income, and enhancing every community she oversees," notes Sunrise CEO Joseph Greenblatt. Ms. Castaneda's extensive background in real estate management includes repositioning at-risk communities by enhancing their public image and widespread recognition of the property through new business development, community outreach, and an aggressive focus on reputation management.
She has also earned the San Diego County Apartment Association's Rental Manager of the Year award, Sunrise's Community Manager of the Year award, and Pinnacle Realty's Community Director of the Year award.
"Whether it's a 112-unit community, 440 units of low-income property, or a 2,900+ high rise luxury building, we recognize that Yazmin knows how to identify the true potential; develop a comprehensive business plan that emphasizes retention, cost control, and customer service; and then successfully implement every phase of that plan," says Mr. Greenblatt.
About Sunrise Management
Established in 1978, Sunrise Management is a privately owned firm headquartered in San Diego with a regional office in Phoenix, AZ. The company manages roughly 10,000 units throughout the southwest, and is renowned for supplying the highest-grade residential property management services.
Niche areas within which the company excels include conventional housing, senior living, affordable housing, and property acquisitions. Sunrise's team typically works with investment and financial institutions, as well as locally and internationally-based private property owners.
Long considered a leader in the multi-family property management industry, Sunrise is recognized by owners, residents and community leaders alike for over 30 years of initiating progressive action on behalf of the properties they manage.
Sunrise is an IREM Accredited Management Organization®. The company's team includes a highly-trained staff of Certified Property Managers® (CPM®) and Accredited Residential Managers® (ARM®), the industry's most respected credential for residential site managers.
Sunrise Management Company can be found online at http://www.sunrisemgmt.com.
###