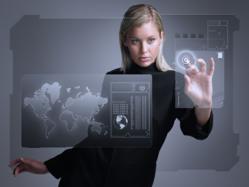 Now we offer JIT migration of Windows and Linux applications that's safe, secure, and fast. We're talking about moving real, existing enterprise work to the cloud today.
Boston, MA and Chicago, IL (PRWEB) November 08, 2011
AppZero and CohesiveFT today announced a partnership to enable enterprises to seamlessly and securely provision and run existing workloads across hybrid and federated clouds. Automating the provisioning and secure movement of Microsoft Windows server applications and topologies as Elastic Enterprise Applications (EEA) lets IT operations utilize any cloud, whenever – for as long or short a timeframe – as business dictates. The result is an elastic computing environment that grows and shrinks to accommodate changing enterprise requirements.
The integration of AppZero's application virtualization with CohesiveFT's workload automation and cloud network virtualization makes it easy to provision Windows enterprise server applications and topologies as quickly and easily as an app store. Movement is then seamless from the datacenter to any cloud, across cloud segments and providers.
Elastic Enterprise Apps extend the life of existing IT investments by leveraging cloud economies and efficiencies without re-engineering. This capability greatly simplifies cloud migration efforts and fits into security frameworks that are already established and trusted in enterprises. Because the applications are free to move across physical and virtual environments without change, enterprises are able to utilize any mix of computing platforms when and as business dictates.
CohesiveFT CEO, Pat Kerpan said, "Datacenter to cloud migrations present a complex problem-set. By combining forces with AppZero's small footprint, OS-free application packaging, we have slashed that complexity. Now we offer JIT migration of Windows and Linux applications that's safe, secure, and fast. We're talking about moving real, existing enterprise work to the cloud today."
AppZero CEO, Greg O'Connor continued, "The practical goal of cloud has always been what we're calling 'The Elastic Enterprise' – the ability to freely and securely move production workloads to computing assets in the datacenter and in any of many clouds. Business is the driver; technology the enabler. This EEA partnership lets customers create one unified service catalog of Linux and Windows applications for use across virtualization technologies and cloud providers with go-anywhere security."
With licensing and implementation fees starting at $25,000, the Elastic Enterprise Applications solution is available today for cloud and virtualization environments, including IBM Smart Cloud Enterprise and Amazon EC2.
About AppZero
AppZero virtualizes server applications for portability and ease of distribution. AppZero's patented software packages Windows, Linux, and Solaris applications in OS-free Virtual Application Appliances (VAA) for rapid provisioning: across a network, on any server (physical or virtual), in the data center, hosted, or in the cloud, without change or lock-in. The result is applications that can easily move from one environment to another as quickly as business circumstances require. First to market virtualizing server applications, the company also offers a Windows desktop version. For more information, visit http://www.appzero.com and follow and follow us on twitter @appzero-inc.
About Cohesive FT
CohesiveFT's Elastic Server Cloud Container includes all the tools necessary to achieve "cloud convergence" across an IaaS portfolio comprised of numerous and overlapping software components, operating systems, and cloud and virtual platform choices. The CFT Cloud Container is comprised of three different virtual machine managers: ES3, VPN3 and Context3. Collectively these devices provide multi-cloud image automation, network virtualization, and topology automation. For more information on CohesiveFT's products and its Data Center to Cloud Migration Services or its Virtual Networking Design Services please see CohesiveFT.com or email sales(at)cohesiveft(dot)com.
###