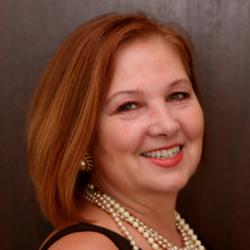 It's a great opportunity to work with a growing company that has a fantastic and unique product
Addison, TX (PRWEB) November 09, 2011
Connie Rhodes has been appointed as National Sales Manager for PeopleSync and will be responsible for sales and customer acquisition operations in the United States. Rhodes has had an extensive career of working with rapidly growing companies and developing emerging markets for companies such as Gartner, McGladrey, and American Productivity and Quality Center (APQC). With a consistent record of accomplishment of sales success, and experience in working in the HR marketplace, Rhodes brings a significant amount of knowledge and skill to help drive the continued growth of PeopleSync.
"It's a great opportunity to work with a growing company that has a fantastic and unique product," says Rhodes. "I'm excited to be working within a collaborative culture that is dedicated to helping companies get the most out of their biggest assets: their workforce. The PeopleSync solution provides an absolute competitive advantage to companies by optimizing strategic resources and developing high performance teams. There's nothing like it in the marketplace that drives this level of value from an organization's human capital in such an efficient and cost effective way."
Connie Rhodes will be reporting directly to Adrian Wood, VP Business Development of PeopleSync. Regarding the appointment, Adrian Wood commented, "We are thrilled to welcome Connie to the PeopleSync team. As we continue to see increased levels of interest around our company and services, Connie will bring some much needed expertise and process to managing our pipeline of new business.
About PeopleSync
PeopleSync, based out of Dallas, Texas provides workforce solutions to organizations focused on simulating the success of individuals within the workforce. Using an innovative and flexible workforce optimization system called Shadowmatch® companies can rapidly optimize their current workforce through team building, organizational development, and precision recruitment. The system provides a human resource manager (HR) or recruiters with a comprehensive dashboard to create benchmarks of top performers. Using the benchmark, the system can predict the success of a candidate in a position, allowing companies to find the right candidate for a position every time.
The system has many uses beyond recruitment, including leadership identification, succession planning, team building, personal development, conflict resolution, career development and much more. Since the system is fully automated and internet based it can easily scale to serve the needs of any size business providing rapid results. Companies consistently find the Shadowmatch® system offers deep and comprehensive capabilities to better manage and develop their workforce driving higher productivity to deliver quicker Return on Employment, delivering consistent customer success.
For more information:
Contact: info(at)peoplesync(dot)com
Phone: 972-588-3365
URL: http://www.peoplesync.com
###