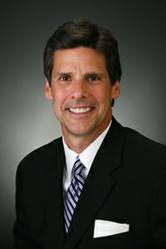 We are delighted to have been able to help our client reach this result.
Chicago, Illinois (PRWEB) November 08, 2011
Stephen D. Phillips of the Chicago personal injury law firm Phillips Law Offices has obtained a multimillion dollar settlement on behalf of the family of a 55-year-old physician in a wrongful death case.
Stephen D. Phillips represented the Estate of Kevin Parsons. Parsons, one of only 300 people in the world suffering from Lambert Eaton Myasthenic Syndrome (LEMS), a rare neurological disorder, went into a coma after receiving insulin from a nurse who did not read the physician's order directing that it not be given, according to court documents.
Kevin Parsons was a physician and one of the leading researchers in the world on his disease. He was at the hospital as the first patient to try a stem cell transplant as a cure for the disease. His story first drew national attention ten years ago when People magazine ran a story detailing http://www.people.com/people/archive/article/0,,20135469,00.html [Kevin Parson's struggle with LEMS __title__ People Magazine article about Kevin Parson's LEMS].
Phillips said that in a deposition, one of the hospital nurses admitted that she had contacted the hospital administrators via numerous emails and conversations, saying that the nurses on the floor where the client was treated were overworked and had too many patients. The hospital had rebuffed her concerns and apparently put profits over safe patient care, she said in an interview with CBS News Chicago that also included comments from Phillips and the victim's wife, Hillary Parsons.
The agreement resolves Hillary Parsons' lawsuit against Northwestern Memorial Hospital and the Northwestern Faculty Foundation. Judge Diane Larsen in the Circuit Court of Cook County (Case # 10L 4749) approved the settlement.
"We are delighted to have been able to help our client reach this result," Stephen Phillips said. He pointed out that it is both tragic and ironic that this type of obvious error would happen to a physician in this age of physicians protesting malpractice claims. "Our firm is often called by physicians to represent them when injury or death claims impact their own family. We are happy to have obtained a fair result."
About Phillips Law Offices
For more than 65 years, the Chicago accident attorneys of Phillips Law Offices have been protecting Illinois individuals and families from the negligent acts of medical professionals who put everyone's life and health in danger by their negligent actions.
Founding partner Stephen D. Phillips and his colleagues have been privileged to represent those who have lost a child, spouse, sibling, or parent, or were personally victimized as a result of physician malpractice, mesothelioma, traumatic brain injuries, hospital negligence, pharmaceutical injuries and defective products.
For more information about the firm, please go to http://www.phillipslawoffices.com or call 312-346-4262.
Phillips Law Offices
161 N. Clark St., Suite 4925, Chicago, IL 60601-3296
(312) 346-4262
###