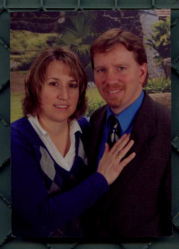 A website allows you to educate your patients about your services provided and ways they can benefit from them.
Chicago, IL (PRWEB) November 08, 2011
Cosmetic dentists, Julie Maurice, DDS, and Michael Minihane, DDS, have announced the launch of a new, patient-focused website created by dental website design leader, ProSites, Inc. Dr. Maurice and Dr. Minihane's practice is utilizing the website to educate the community on the importance of oral health. The website includes procedure pages with informative dental care information as well as a frequently asked questions page to address common concerns on topics ranging from oral hygiene to difficult dental procedures.
"Our website contains interactive educational videos to benefit our patients regarding our practice and allowing patients to make informed decisions on their oral health," said Dr. Maurice.
The website possesses interactive attributes including educational videos and a free smile analysis feature to help patients make better informed decisions about their oral health. Current and prospective patients now have access to patient resources including helpful dental links, detailed descriptions of dental procedures, and other informative content when they visit the website. Some of the services offered by Caring Dental Smiles include:
Cosmetic Dentistry
Restorative Dentistry
Periodontics
The website also utilizes extensive search engine optimization techniques to reach patients and local consumers who are searching for relevant information about family dentistry in Chicago.
"A website allows you to educate your patients about your services provided and ways they can benefit from them. Keeping our website as updated as possible and full of useful information will cause our patients to revisit our website," said Dr. Maurice.
About Caring Dental Smiles:
Dr. Michael Minihane and Dr. Julie Maurice earned their Doctor of Dental Surgery degrees from Northwestern University. Both doctors are members of the American Dental Association and the Illinois State Dental Society. Having gained knowledge and experience from working with her father, Dr. Maurice acquired her father's dental practice in 1995. Today they have two locations in Illinois providing such services as periodontics, endodontics, and restorative and cosmetic dentistry to Chicago and Glenview. For more information on Caring Dental Smiles, please visit the website at caringdentalsmiles.com.
###