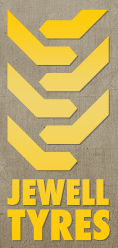 Jewell Tyres selling Tianli Tyres in Australia
Australia (PRWEB) November 17, 2011
Tianli® have a proud reputation in agricultural and logging tyres. Tianli® include in their range sizes that other manufacturers no longer make..
Jewell Tyres can recommend the most appropriate Tianli otr tyres for your application using our extensive experience and relationship with the importer from China.
The Jewell Tyres network links to our continually updated, custom-built database, allowing us to quickly advise availability and location of stock.
For over 35 years, Jewell Tyres has established a reputation built on personal service, reliability, confidentiality and support.
To buy Tianli® tyres or be included on the list tyres for sale, just give Jewell Tyres a call on 02 6024 1910 or email tyres(at)jewelltyres(dot)com(dot)au today.
###