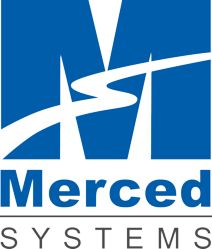 Merced Systems Performance Management Suite stood apart from the other systems we considered as it has a proven track record in driving business critical results.
Redwood Shores, CA (PRWEB) November 08, 2011
Merced Systems, Inc., the leading provider of Performance Management solutions that drive business execution in Sales and Service functions, today announced that US Airways has implemented Merced Systems' Performance Management Suite. US Airways has adopted Merced Systems' solutions to help 1,500 reservation agents improve the customers' experience and manage their own performance.
Merced Systems was selected based on its proven record in driving performance improvements for similar companies, as well as its products' ease of use and ability to integrate with US Airways' existing systems.
"Having a product that enables our front-line agents as well as managers to monitor and improve performance in real-time is critical to providing exceptional customer service for the 18 million calls we receive each year," said Tim Lindemann, vice president of reservations and customer planning for US Airways. "Merced Systems Performance Management Suite stood apart from the other systems we considered as it has a proven track record in driving business critical results. Since implementation, our agents have continually improved their service to our customers by being able to monitor key performance metrics."
"Merced Systems is honored that US Airways selected our technology to manage their agent performance," said Mark Selcow, president, Merced Systems. "As we've seen across a wide spectrum of industries, implementing Performance Management solutions has a tremendous impact on customer satisfaction, employee performance and retention, operational efficiencies and overall revenue. We look forward to working more with US Airways so they reap these same benefits."
Merced Performance Management Suite is designed to turn sales operations and service operations into higher performing, data-driven organizations. By integrating data from multiple disparate sources, providing personalized dashboards to every employee, and leveraging information based on powerful analytics, Merced Systems Performance Management Suite increases accountability and improves both employee and supervisor performance. As a result, customer-facing operations are able to substantially improve productivity, boost revenue and increase customer satisfaction.
US Airways joins a growing list of global leaders who are using Merced Systems Sales Performance Management and Service Performance Management solutions. The Merced Systems solutions are designed for driving improvement in sales effectiveness, customer experience, and operating efficiency. Merced Systems' award-winning technology has proven to increase sales and customer loyalty for Global 2000 companies including Sprint, ING DIRECT USA, Mazda Motors UK, and DIRECTV.
Join the Merced Systems Community

About US Airways
US Airways, along with US Airways Shuttle and US Airways Express, operates more than 3,000 flights per day and serves 200 communities in the U.S., Canada, Mexico, Europe, the Middle East, the Caribbean, Central and South America. The airline employs more than 32,000 aviation professionals worldwide and is a member of the Star Alliance network, which offers its customers more than 21,000 daily flights to 1,185 airports in 185 countries. Together with its US Airways Express partners, the airline serves approximately 80 million passengers each year and operates hubs in Charlotte, N.C., Philadelphia and Phoenix, and a focus city in Washington, D.C. at Ronald Reagan Washington National Airport. US Airways was the only airline included as one of the 50 best companies to work for in the U.S. by LATINA Style magazine's 50 Report for 2010 and 2011. The airline also earned a 100 percent rating on the Human Rights Campaign Corporate Equality index for the sixth year in a row. The Corporate Equality index is a leading indicator of companies' attitudes and policies toward lesbian, gay, bisexual and transgender employees and customers. US Airways also ranked #1 among its competing hub-and-spoke network carriers for 2010 performance as rated by the Wichita State University/Purdue University Airline Quality Rating (AQR). For more company information visit usairways.com, follow on Twitter @USAirways or at Facebook.com/USAirways.
About Merced Systems
Merced Systems is the leading provider of enterprise software solutions focused on Business Execution for Sales and Service organizations. Merced System's performance management solutions help drive sales effectiveness, superior customer experience and operating efficiency across a range of vertical industries. Merced Systems' award-winning products serve Global 2000 customers, and include advanced analytics and reporting, incentive compensation management, coaching, and other performance execution applications. With a strong track record of growth and delivering business impact to its customers, Merced Systems has been profitable for the past eight years. Merced Systems is a privately held company headquartered in Silicon Valley and London and subsidiary offices in Singapore, Hong Kong, and Australia, with major customers in more than 20 countries worldwide. For more information on Merced Systems, please visit http://www.mercedsystems.com.
Media Contact
Joscelyn Zell
Goodman Communications, Inc.
(503) 260-1169
joscelyn(at)gcipr(dot)com
###