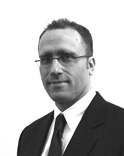 I'm thrilled to be on the ground in Texas. In the last year Refinery has begun work with a variety of American companies. Austin will be a great base of operations for us.
Austin, Texas (PRWEB) November 10, 2011
Austin, Texas is home to one of the fastest growing economies in the United States. Thanks to its central location, efficient infrastructure and its amazing sense of community, Austin is one of the only metropolitan areas in the United States that has seen continuous economic growth over the past 10 years. The Refinery Leadership Partners is a leadership and management consulting company, based in Vancouver, BC. Refinery expanded operations to the Austin area in early 2011 as a means to increase service levels among its US & Latin American clients. They have been happily engaging the Austin community and sharing their story as the coolest, little, big organizational performance company in the Americas ever since.
Dr. Mark Frein was the natural choice to lead the charge in Austin due to his extensive experience developing innovative management and leadership programs for organizations across multiple industries. Mark holds a Ph.D. in Curriculum and Instruction from the University of British Columbia. Before joining The Refinery, he spent seven years as a Senior Associate in the Learning Strategies Group at Simon Fraser University. Up to this point Mark split his time between Vancouver and Austin. He is extremely excited to finally be able to call Austin home. When asked about the move Dr. Frein said, "I'm thrilled to be on the ground in Austin. In the last year Refinery has begun work with a variety of American companies, particularly in the natural resource and high-technology industries. We see continuing growth ahead in these industry sectors for our work. Texas is a dominant region worldwide for oil and natural gas and Austin is a major and growing center for high technology." Mark will be joined by current Refinery team members Paco Castellanos and Sergio Montiel as well as our newest addition Will Tynan.
About Refinery Leadership Partners
Refinery Leadership Partners is a privately-held strategic consulting firm headquartered in Vancouver, British Columbia, Canada, operating throughout the Americas with satellite offices in Austin, Toronto, Calgary, and Houston. Refinery works with its clients to design, deliver, and measure integrated initiatives to develop and grow leaders in the organization. They work with front line supervisors to executives, and across all industries. Refinery's work produces stronger managers who can translate what they learn into greater organizational performance.
For more information check out our website, find us on Facebook or follow us on Twitter.
###