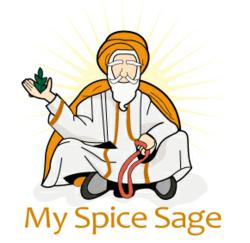 Spicing up the country - one meal at a time!
New York, NY (PRWEB) November 09, 2011
Once again families across America are sitting around the kitchen table, discussing their day and growing closer with every meal. Thanksgiving is the perfect time to gather family and friends together to enjoy the back to basics tradition of a home cooked dinner.
Just in time for Thanksgiving, MySpiceSage.com is featuring a Free 16 oz Bag of Gourmet Turkey Brine with all online orders of $25+. A turkey that is roasted with a gourmet brine will delight your guests and spice up your Thanksgiving celebration.
MySpiceSage.com is an online website that offers over 500 Spices, Herbs, Seasonings & Cooking Ingredients for home cooks, professional chefs, restaurants, caterers and bakeries. The company sources products from around the world to bring its customers the best quality ingredients available for all of their cooking and baking needs.
No need to leave the comfort of your home - MySpiceSage.com products are delivered free to your front door. The user friendly website is easy to navigate and provides a Product Profile for each culinary item. This profile includes Spice Information, Spice Substitutes, Spice Uses, Health Benefits of Spices and Related Recipes. MySpiceSage.com offers many different ways to search for Spices, Herbs & Seasonings. Instead of just browsing the website alphabetically, find what you are looking for by searching the categories of Cuisine, Popularity, Type of Food and Taste & Aroma. With every order, customers are encouraged to select a free sample to expand their spice experience.
MySpiceSage.com focuses on informing website visitors about the history, characteristics and health attributes of Spices, Herbs & Seasonings in its blog - Spicing Up the World One Post at a Time. In addition to featuring posts on individual products, the blog contains a growing collection of recipes that are relevant to seasonality and holidays.
MySpiceSage.com is a division of Zenobia Company, LLC, a 4th generation family owned business, that has specialized in gourmet foods for over 85 years.
###