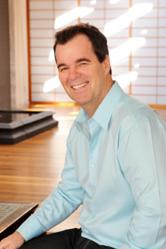 It is the creative thinkers who prosper in times such as these
Sydney, Australia (PRWEB) November 08, 2011
Despite the compulsory superannuation fund payments (9% of wages) that Australian employers are required contribute for each of their staff, the Australia Bureau of Statistics has released figures that show a growing number of Aussies need to remain in the workforce for longer - just to make ends meet. Property investment strategist, Rick Otton, believes that we should all be looking beyond Super to live comfortably in retirement.
"Superannuation funds have taken a big hit through the Global Financial Crisis, and millions of workers saw their superannuation funds lose, at the height of the GFC, an average of 12.9 percent" explained Mr Otton. "Super funds have suffered as a result of incentives for employees to remain in the workforce longer, share market fluctuations, and, increasingly, longer life expectancies."
According to the Australian Bureau of Statistics, the number of people working beyond age 65 is 334,000 -- an increase of 92,000 since 2007.
"The impact of the GFC on retirement savings has resulted in people postponing retirement, or continuing to work on a part-time basis" said Mr Otton. "But these decisions only become necessary when people are locked into traditional a traditional savings mentality. It is the creative thinkers who prosper in times such as these."
Challenges or Opportunities?
One of the hardest-hit sectors of the Australian economy has been the real estate market. However, it is in financial climates such as this that the best opportunities reveal themselves, believes Rick Otton. He teaches that it is the people who have been trained to think 'outside the box', when it comes to property investment, who will prosper in these times.
"There really are no secrets of real estate investment, but there are innovative ways in which to conduct transactions, particularly in challenging economic times" said Mr Otton.
"I have shared my 'rent to buy' property investment strategies with thousands of students over the last thirty years" he continued. "It is no coincidence that the people who have embraced the property options I share are positioning themselves well for retirement - regardless of their superannuation status."
Mr Otton offers many free learning resources via his website, including free podcasts and downloadable reports. http://www.rickotton.com
About Rick Otton
Rick Otton is an original pioneer of creative property strategies. He is founder and CEO of We Buy Houses, a leading property enterprise which operates in the property markets of the United Kingdom, New Zealand, USA and Australia.
In 1991 he uncovered an innovative strategy of buying and selling real estate and went on to amass a portfolio of 76 properties in his first twelve months of active investing.
Since 2001, Rick has taught over 30,000 students to buy, sell and trade residential property without banks, debt or risk. By employing these same strategies many of Rick's students have made over a million dollars a year in cash and equity, using little or none of their own money, year after year.
In 2008 Rick revealed his strategies in the United Kingdom and became the creator of 'Houses for a Pound'.
He has appeared in the following Australian TV programmes: 2004 ABC documentary 'Reality Bites' and on Today Tonight, Insight and A Current Affair. In October 2007 Rick gave a way a house on national TV during 2 episodes of Channel 9's Hot Property.
Rick Otton has also been featured in Your Property Network, Australian Property Investor, Lifestyle Trader Magazines and in the books: The Secrets of Property Millionaires Exposed!, Ideas: Original Perspectives On Life and Business From Leading Thinkers, Think and Grow Rich in Property, Insider Property Secrets, and Walking With The Wise.
More information of creative property investment strategies are available at http://www.rickotton.com
###