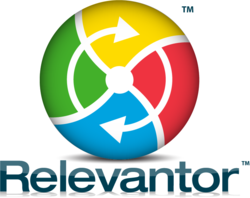 This is exactly the kind of targeted web marketing programmers and eMarketers have been striving toward for years now, and today, it's finally arrived.
New York, NY (PRWEB) November 08, 2011
As ad:tech NY opens its doors to thousands of web marketing start-ups and big-wigs alike, Relevantor LLC will be officially launching its groundbreaking web marketing service, one that could significantly alter the Internet as we know it.
"Today is a big day for us, but it's an even bigger day for website owners and marketers," says Efi Rodik, Co-Founder & CEO of the company comprised of web marketing, design, content, and programming experts. "Although everyone has the potential of benefiting from our content optimization service, website owners stand to gain the most—increased control over their website's content and it's relevancy."
The company's new service, Relevantor™, gives site administrators a variety of different ways to regulate the way that their content is presented to each individual visitor. Most importantly, the service will all but eliminate the risky and sometimes costly strategy of targeting a diverse audience with a generic landing page. Instead, a site equipped with Relevantor can display the content each visitor is likely to find most engaging based on a long list of factors including geographical location, time of day, organic search terms, referring websites, and previous visits, just to name a few.
Co-Founder & CTO Vladimir Miroshnichenko says that "anyone with a website and a desire to see it thrive" can use the service. Account activation and set-up is quick, intuitive, and easy. After a very small initial time investment, Relevantor™ will automatically scan each visitor's digital footprint and use the resulting data to select the content on the site that the individual is likely to find most relevant to their needs, and thus more appealing.
This is exactly the kind of targeted web marketing programmers and eMarketers have been striving toward for years now, and today, it's finally arrived. Although it's been tried before, no one else has been able to perfect it, and it's safe to say that no other service on the market today can present relevant content to every visitor (even first-timers) every time and do it instantly.
Those who visit Relevantor's booth (#1744) at ad:tech NY this week will receive a 90-day free trial of the service so that they can experience for themselves the decreased bounce rates and increased conversion rate made possible through heightened relevancy. Those not in attendance at the tradeshow will also have an opportunity to test the service; beginning today, the general public can also sign up for a 30-day free trial at the company's website.
About Relevantor LLC
Relevantor LLC is a breakout company that specializes in web optimization and marketing services. The company was founded by a team of web marketing, design, and programming experts and is based in New York City. The full version of the Relevantor™ service launches today at the esteemed digital tradeshow, ad:tech New York.
About Relevantor™
Relevantor™ is a revolutionary service that delivers relevant content to every visitor on a website using the service. By doing so, Relevantor dramatically decreases bounce and abandonment rates while increasing the conversion rate and visitor engagement. The remote platform uses a patent-pending relevant content algorithm to optimize the website's existing content for the purpose of heightening interest and promoting actions on the part of the visitor.
###