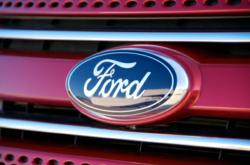 Jacksonville, FL (PRWEB) November 08, 2011
At Mike Davidson Ford of Jacksonville, Fl the sales staff is proud to be selling six of the top 10 best selling vehicles that made it onto the 2011 Top 10 Best Selling Cars list, as extolled by Forbes and Popular Mechanics Auto Excellence Awards with three on each list. The Ford Mustang, Fiesta, and F-250 Series Pickup Trucks made The Auto Excellence Awards, and the Ford F-150 Series Pickup Trucks and Fusion and Escape made it onto Forbes. This is a strong showing all around for the Ford Motor Company, and the Mike Davidson Ford Dealership couldn't be happier, even if not surprised, to be a part of this stellar showing. These high-quality vehicles have proven time and again to be constant front-runners in car buying the world over due in no small part to Ford's strong reputation as a manufacturer of durable and dependable cars and trucks. When looking for a new Ford in Jacksonville or a new Ford in Florida period, Mike Davidson Ford has it covered.
The Ford Mustang appears to be the car to beat this year coming out on top in the sports car, coupe, and convertible class. This Ford staple comes with a 305 hp V-6 engine with a standard or automatic six-speed transmission, and the optional performance package adds a 3.31 rear axle ratio in place of the standard 2.73, along with suspension and brakes from the V-8 powered GT and 19 inch wheels. The 305 hp, all aluminum 3.7 liter V-6 is lower in size and weight than the previous generation's 210 hp, iron block 4.0 liter. It gets an EPA estimated 31 mpg for the V-6 automatic. The GT has a 412 hp V-8, 5.0 liter engine with a standard or automatic six-speed transmission. While Ford engineers say numerous technologies came together to boost both power and efficiency in the new engines, but it's the dual independent variable valve timing that makes the biggest difference, improving torque at low rpm and efficiency across the board. Both these engines now have four valves per cylinder, where as the old V-6 had two and the V-8 three. Even if a new car isn't in the near future for a consumer, used cars in Jacksonville are aplenty at Mike Davidson. And it's not just Fords. This dealership carries a wide variety of makes and models to choose from. Buyers can find a used Honda in Jacksonville or a used Chevy in Jacksonville at this Ford dealership with ease.
Along with new and used Fords and a variety of used makes and models on the lot, this is a full-service dealership offering parts and repairs in their service department performed by their knowledgeable, certified technicians that are qualified to handle any servicing or repair issues. The parts are OEM to ensure the high quality and standards that consumers are looking for. The sales staff is also knowledgeable, courteous, and friendly as well as the rest of the staff and support team, all striving to make the customer's experience a positive one prompting customer satisfaction in hopes of years of continued customer loyalty. And it seems to be working out as Jacksonville, Florida's No. 1 Rated Dealer in Volume. Their on-line website lends to the ease of access for the ultimate car buying experience for shoppers who prefer to do their comparison shopping from the comfort of home or office until reaching that point where once a vehicle has been narrowed down and selected it's time to come in and kick the tires, so to speak, and take it for that all important test drive to get the feel of it and determine if it's the right fit. Once this is established there are a variety of financing packages available and special low APRs that qualified buyers can take advantage of. As the 2012s come rolling in dealers across the country are looking to liquidate their existing stock to make room for the new inventory arriving, and there's never been a better time to get in on the action and be a part of the year-end sales events that will be going on.
First in Results SEO Marketing
###