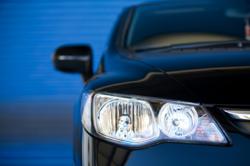 These cars have the fuel efficiency, reliability, and space to get you through our daily commute with ease.
Houston, TX (PRWEB) November 08, 2011
At Russell & Smith Honda in Houston, Texas they are proud to announce that three of the cars Forbes has named 2011 Best Cars for Commuters are available in stock right now. This year Honda has taken the lead in the commuting division with three of their cars making the prestigious best list, more than any other make of vehicle. With the Honda Civic Hybrid, Honda Accord, and Honda Fit, they've not only taken the lead, but they're running with it. "These cars have the fuel efficiency, reliability, and space to get you through your daily commute with ease," says Forbes. If a consumer is looking for a new Honda in Houston and wants to purchase a 2011 Honda Accord in Houston for their daily commute, Russell & Smith is a Honda dealer in Houston offering these great vehicles. Even if a consumer is looking for a used Honda Accord in Houston, Russell & Smith has them in stock too.
More than 42 million Americans spend at least 30 minutes in their cars on their morning commute. 7 million spend over an hour. For that kind of time spent in traffic it pays to have a reliable car. As it turns out, consumers don't have to empty their wallets to make that a reality. Forbes started their list with new vehicles listed as Consumer Reports' "Recommended Picks" for this year. Recommended Picks are models that have average or better predicted reliability and that meet Consumer Reports' safety standards; they also had to have performed well in accelerating, braking, handling, comfort, and other user oriented tests. They then combined highway miles per gallon and one point for each inch of space for a grand total score. Of those finalists, the 11 vehicles with the best combination of highway fuel efficiency and leg room and head room made their list. Honda is well known for it's reliability, great resale value, and long-lasting life on the road, making them a great deal for any savvy car buyer. With so many new and used cars in stock on their lot and year end clearance sales getting ready to begin to make way for the 2012s arriving, now's the time to shop for deals.
The Russell & Smith Honda dealership of Houston, Texas is a complete car dealership offering consumers more than just new and used cars. This all inclusive dealership offers Honda parts and service in Houston as well. There are other features of this full-service dealership worth noting like the availability of on-site repairs in the service department with high quality new OEM parts in stock for most any make or model to further enhance a convenient one-stop-shopping experience. Consumers can be confident that all inspections and repairs are being made by highly trained, certified technicians that care about the quality of their work and the safety of its customers. Even customers who have not purchased a vehicle from Russell & Smith Honda are encouraged to bring their vehicle in for servicing, estimates, and repairs. Consumers can also make appointments online for their vehicle's regularly scheduled service and are able to search for and order parts online through easy access parts forms. Customer satisfaction is paramount and this leads to customer loyalty, something that Russell & Smith Honda values and wants to keep. The friendly and knowledgeable sales staff and support team are there to help in any way possible to ensure that every experience a customer has at this dealership is a positive experience and continually strives for excellence. Russell & Smith is an independent, family-owned-and-operated business serving the people of Texas for over 70 years.
First in Results SEO Marketing
###