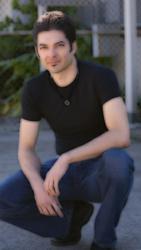 New Report: Dating Expert Reveals Tips on How To Attract Women
San Mateo, CA (PRWEB) November 15, 2011
When a guy is dressed in a wrinkled shirt, has not shaven and doesn't have a dime to his name, it's baffling as to how a guy like this can attract women. So exactly what does he have? He has knowledge of three seduction secrets, Carlos Xuma says in a recent report of tips on how to attract women.
He shares the secrets men need to add to their arsenal of seduction techniques if they want to be like that guy.
The first tip Xuma shares in his new report seems basic, but speaks volumes. He says that men need to realize that attraction is not logical. There is no rhyme or reason to it. Just understanding that makes men a step ahead of others in the dating arena.
"That means that women don't intellectually choose which men they are going to be attracted to," Xuma explains. "Attraction is not a voluntary choice. The key for a man to make himself attractive to a woman lies not in his looks, but in how he communicates."
Women want men to seduce them, Xuma says. If a man can do that successfully, it doesn't matter what he looks like. In other words, even if a woman doesn't find a man physically handsome, if he has the right tools he can be an expert in how to flirt with women.
"Men need to learn how to do this through communication," Xuma says. "There are ways to communicate that will spark a woman's attraction toward a man. It's much less about how the man looks. Instead, it has everything to do with how he acts, what he says, and what desire he creates in her."
Another key tip to remember in learning how to seduce women is this: women are seduced by men who challenge and tease them, Xuma says in his report.
"Teasing sparks attraction. Men who play a little bit hard to get and remain a bit elusive are actually increasing a woman's desire for them," he says.
When men tease and challenge women, they also show they aren't desperate and are self-confident. Teasing especially works well with extremely beautiful women who have had men doting and falling over them their entire lives, Xuma says. Men who challenge women like this intrigue her. What these techniques all have in common is the realization that what counts in learning how to attract women is what is inside.
Xuma has spent years teaching hundreds of men flirting tips for guys and has been a dating expert and attraction adviser for more than 10 years. He has appeared on ABC and CBS television, as well as Playboy radio. He's the author of The Bad Boy Formula, Secrets of the Alpha Male, the Girlfriend Training Program, and numerous other books and articles. He has also been recognized for his work sharing dating advice for guys and helps them learn how to attract women.
For more information, visit Carlos Xuma's website at http://www.carlosxuma.com
###