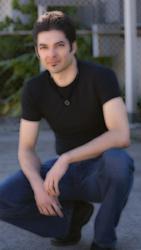 New Report by Dating Expert Reveals Five Easy Steps to Attracting Women
San Mateo, CA (PRWEB) November 15, 2011
Men tend to think that the secret to attraction lays in the car they drive, their physical attractiveness, and success in their chosen career path. Not so, Carlos Xuma says in a recent report on [attracting women.
Women are much more interested and impressed by how a man acts; by his behavior. In his new report, Xuma reveals five steps that help men develop behaviors that are key in attracting women. Along with self-confidence, honesty, and dignity, the first behavior that men need to adopt is one of nonchalance, Xuma says.
Here's the first tip Xuma shares in his report and it's all about acting nonchalant:
"Don't be the wishy-washy kind of guy who has a desperate signal visible from a mile away," he says. "Even if a guy is convinced he's met his future wife, he has to demonstrate he has self-respect and that he can take her or leave her. Men who are successful in attracting women refuse to compromise themselves in order to get a girlfriend. This type of self-respect speaks volumes."
In his new report, Xuma says that another strategy men must use is adopting body language that exudes self-confidence.
"The way men stand, sit, even stretch, sends strong signals to everyone around them," Xuma says. "Do men want to broadcast not that they were nerdy in high school and couldn't' get a date to save their life? No. Instead, men want to be the guy at the bar with his arms stretched out, showing he is the alpha male in the group and worthy of a woman's time and attention?"
The second tip Xuma claims is the key to attracting women is all about being an alpha male. Men need to study and emulate behaviors that are traditional alpha male ones. The type of alpha male who takes charge, is a leader, and protects and cares for others around him, Xuma says.
"Men need to show they are not pushovers or wimpy," he says in his report. "Women don't want to date clingy, supplicating men. Women want to date men who are direct and have a take-charge attitude are really effective in approaching women."
Xuma has spent years teaching hundreds of men flirting tips for guys and has been a dating expert and attraction adviser for more than 10 years. He has appeared on ABC and CBS television, as well as Playboy radio. He's the author of The Bad Boy Formula, Secrets of the Alpha Male, the Girlfriend Training Program, and numerous other books and articles. He has also been recognized for his work sharing dating advice for guys and helps them in attracting women.
For more information, visit Carlos Xuma's website at http://www.attractwomen.com
# # #