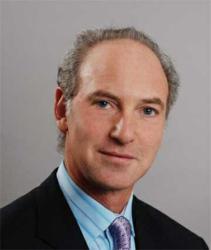 "...'Christmas Creep' can pertain to more than just retailers,..." said Marshal Cohen, chief industry analyst, The NPD Group, Inc.
Port Washington, NY (PRWEB) November 08, 2011
The Shopping Activity Weekly Holiday Trends* report from leading market research provider The NPD Group, Inc.'s shows a slight increase in the Shopping Conversion rate in Brick & Mortar stores for the first week of November.
SEE CHART: Brick+Mortar Shopping Conversion Rate -Week Ending - 11-01-11
"This week's conversion rate, I think, is an illustration of how 'Christmas creep' can pertain to more than just retailers," said Marshal Cohen, chief industry analyst, The NPD Group, Inc., "Consumers are starting to show a slow ramp up toward holiday and we will see a steady build in their momentum in the coming weeks."
The Online Share of Buying for the 4 weeks reported remained in the 11 to 12 percent range with no notable change this week.
SEE CHART: Online Share of Buying Visits - Week Ending 11-01-11
*The Shopping Activity Weekly Holiday Trends is special report from The NPD Group, Inc.'s Shopping Activity Service. The Shopper Activity Weekly Holiday Trends report will follow the weekly holiday shopping trends over the course of the 2011 holiday retail season and will be released weekly. Shopping Activity Services is a study fielded to 4,750 U.S. consumers daily. It captures brick and mortar shopping behavior and online purchase behavior in categories from Apparel to Entertainment to Groceries to Video Games. In response to demand for more granular data this report has been enhanced and all previous data has been restated to reflect that enhancement. The result is a shift in the actual values however the directionality of the results remains in-tact.
About The NPD Group, Inc.
The NPD Group is the leading provider of reliable and comprehensive consumer and retail information for a wide range of industries. Today, more than 1,800 manufacturers, retailers, and service companies rely on NPD to help them drive critical business decisions at the global, national, and local market levels. NPD helps our clients to identify new business opportunities and guide product development, marketing, sales, merchandising, and other functions. Information is available for the following industry sectors: automotive, beauty, entertainment, fashion, food, home and office, sports, technology, toys, video games, and wireless. For more information, contact us, visit http://www.npd.com/, or follow us Twitter at twitter.com/marshalcohen and twitter.com/npdfashion. Become a fan of Marshal Cohen at http://www.facebook.com/npdmarshalcohen and watch more on NPD's YouTube channel.
# # #