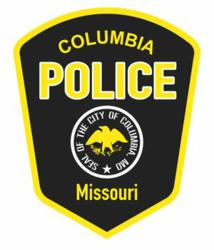 "We've seen fights in progress and traffic backing up; we then quickly move officers to that location," said Lt. Kelley. "The system is definitely a force multiplier for us."
San Juan Capistrano, California (PRWEB) November 08, 2011
IQinVision (http://www.iqeye.com), market leader in high-performance HD megapixel IP cameras, today announced that the city of Columbia, Missouri is utilizing IQeye Sentinel HD megapixel cameras to provide surveillance at four downtown "hot spots" in which police are dedicated to reducing crime and other incidents. The integrator for this on-going project is ISG Technology, Inc.
The IQeye 1080p Sentinels, utilizing H.264 compression, send images over a Firetide wireless network to an antenna atop City Hall and then onto the city's fiber ring with storage at a virtual server. All camera data is managed by a Milestone XProtect Professional open platform system. Among other reasons, the city selected IQeye cameras for their Lightgrabber™ feature for low-light situations.
The issue of installing cameras downtown was brought before voters in April 2010 after Keep Columbia Safe, an advocacy group with backing from business leaders, collected enough signatures on a petition. Columbia Police chose the four locations for surveillance based on an analysis of crimes occurring throughout downtown. In a city of over 100,000 residents and 34,000 college students, these four intersections account for upwards of 20 drinking and eating establishments. On college football game day, another 15,000 or more fans descend on this area. That's a lot of people having a lot of fun, and Columbia Police want to be able to watch the action and deploy personnel in a proactive, more effective manner.
Lt. Chris Kelley of Columbia Police has been with the project from inception and he manages it from his vantage as overnight shift commander. "We do some live monitoring at the front desk of the police department, and I also monitor during peak times from 11:00 pm to 3:00 am," Kelley related. "The Sentinel cameras give us an excellent overall view of the action around each intersection and if we see something of interest, we've got a few PTZ cameras that allow us to drill down even further."
The cameras have only been deployed for a few months, but already the police have made arrests ranging from littering to traffic violations to driving under the influence. "We've seen fights in progress and traffic backing up; we then quickly move officers to that location," said Kelley. "The system is definitely a force multiplier for us."
Whether the project will be expanded depends on all the stakeholders—the Police Chief, City Council, and the public. However, the merchant's association is in discussions to raise funds to augment the system in terms of number of cameras and areas covered. Time will tell how things unfold. For now, Kelley and his team are focusing on utilizing the new resources they have and they've been pleased thus far, "This definitely gives us intelligence on what we've got in terms of crowd count, location, and what's happening. We now have the information to more effectively strategize and deploy our people in a smarter manner."
About IQinVision
Since 1998, IQinVision has been designing the quality engineered IQeye line of HD megapixel cameras. IQinVision is a world leader in IP network camera products, renowned for image quality, stability, and reliability in the most demanding network environments. IQinVision was first to market with megapixel IP cameras, HD cameras with on-camera recording, intelligent network cameras, and a long list of other industry firsts. IQeye cameras are integrated with all leading Network Video Recorders (NVR) and can also be used for fail-over recording, as stand-alone event recorders, and as distributed processing platforms for video analytics. The company's products are widely deployed in government, military, city center, property management, education, retail, casino, transportation, and multiple other vertical applications. IQinVision is a privately-held corporation headquartered in San Juan Capistrano, California with a regional office in Amsterdam, Netherlands. For more information: http://www.iqeye.com
For Media Queries:
Bruce J. Doneff
Public Relations
201.966.6583
bruce(dot)doneff(at)iqeye(dot)com
For IQinVision:
Wendi Burke
Director, Global Marketing Communications
949.369.8100
wendi(dot)burke(at)iiqeye(dot)com
###