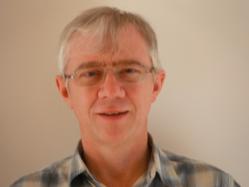 Pittsburgh, PA (PRWEB) November 30, 2011
Pittcon 2012 is pleased to announce the highlights of the 23rd James L. Waters Annual Symposium, "The Development and Application of Portable Handheld X-Ray Fluorescence Spectrometers." This year's symposium will recognize the development and application of portable handheld x-ray fluorescence spectrometers and will focus primarily on the later generation of products that continue to drive explosive growth in the use of XRF in the field.
The Waters Symposium will be held during Pittcon 2012, on Monday, March 12, 2:00 p.m. Room 300 Orange County Convention Center, Orlando, Florida. The following panel of speakers will recognize the pioneers who were critical in the development of this innovative instrumentation: Lee Grodzins, AS&E, "The Birth and Maturation of Handheld XRF Spectrometers;" Andrew T. Elllis, Oxford Instruments, "X-MET HHXRF Analyzers: A Stainless History;" Stanislaw Piorek, Thermo Scientific Niton Analyzers, "The Evolution of Analytical Capabilities of Field Portable and Handheld XRF Analyzers - From Pencil and Slide Rule to Fundamental Parameters Based Algorithms;" Alan Huber, Amptek, Inc., "The Development of Detectors for Handheld XRF;" and Charles Jensen, Moxtek, Inc., "Performance Improvements in Miniature X-ray Sources."
Complete speaker bios are available at pittcon.org.
About the James L. Waters Symposium
The James L. Waters Annual Symposium is a unique component of the Pittcon Technical Program. In 1989, Mr. Waters, founder of Waters Associates, Inc. and President of Waters Business Systems, Inc., proposed that the Society for Analytical Chemists of Pittsburgh (SACP) offer an annual symposium exploring the origin, development, implementation, and commercialization of scientific instrumentation of established and major significance. The objective of the symposium is to recognize workers, developments, and applications of instrumentation by preserving the early, and in some cases more mature history, of the important contributions, as well as the cooperation between inventors, scientists, engineers, entrepreneurs and marketing organizations. All expenses associated with the symposium are generously funded by Mr. Waters. Administration of the symposium, including selection of the topics and speakers, is the responsibility of the SACP.
About Pittcon 2012
Pittcon is the world's largest annual conference and exposition for laboratory science. This year's event will be held in Orlando, Florida, from March 11-15, 2012, at the Orange County Convention Center. For complete details, visit pittcon.org.
###