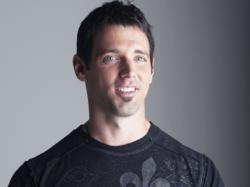 The diet book is dead. What you really need is a mentor.
Toronto, Ontario / New York, NY (PRWEB) November 08, 2011
Precision Nutrition, the world's leading online nutrition research and education company, today announces that it has doubled the prize money in its annual Scrawny to Brawny Coaching Program. The program features guaranteed results as 200 skinny guys get bigger and stronger than they ever thought possible and compete for $20,000 in prize money.
It's a worldwide body transformation search for skinny guys looking to build muscle that opens for online registration Wednesday, November 9, 2011 at Noon EST (GMT -4).
"The diet book is dead," says Dr. John M. Berardi, Chief Science Officer at Precision Nutrition. "To build muscle, you need one thing above all else: a mentor. A guy named Craig in my hometown mentored me in my own transformation. Now, I'm passing on the wisdom. I'm drawing on what I learned from Craig, my PhD in physiology and nutrition, my experience as a nutrition coach to Olympic gold medalists, and my research in the largest body transformation study in history."
Precision Nutrition doesn't believe in conventional diet plans. Instead, it builds diets one very small piece at a time, in ways that integrate workouts and habit tracking.
That approach worked for Zayn, the 2010 Scrawny to Brawny Grand Prize Winner. Zayn gained 38 pounds of muscle en route to winning the Scrawny to Brawny $10,000 grand prize. Not only did he build muscle, he reached a lifetime goal: deadlift 500 lbs. He's delighted his strength "shot through the roof."
Berardi says: "I'm very confident in what we do at Precision Nutrition, so we ALWAYS put our money where our mouth is. So in a word: this coaching program will change your body, and probably your life, and if it doesn't, it's free."
Berardi says he and his coaches will choose the $10,000 grand prize winner on this basis:
Great Visual Transformation: "We'll be looking for a solid visual change that really says, 'Scrawny To Brawny.'"
Great Story: "We'll be looking for a truly deserving candidate with great awareness of their own motivations and insight into the process itself."
Great Client: "We're looking for someone who is truly coachable, who listens, who trusts the coaches and does what he's told."
Great Contributor: "We'll also be looking for a candidate who was a great help to the whole group, who was a genuinely positive influence on all the guys."
Bring a good attitude and a willingness to follow instructions, and you'll have a shot at $10,000. Runners up will share an additional $10,000.
To be part of the program, you need to be one of the first 200 guys to register. Registration opens Wednesday, November 9, 2011 at Noon EST (GMT -4) and closes on Friday, November 11, 2011 at 11:00 PM EST (GMT -4) or when the first 200 spots are gone, whichever comes first. The cost is $99 and $99 per month for 12 months, with a money back guarantee. Act quickly because spots in Precision Nutrition's coaching programs typically sell out in hours. Complete details are at available on our website.
About Dr. John M. Berardi
Dr. John M. Berardi is the co-founder and Chief Science Officer of Precision Nutrition Inc. One of the world's foremost experts on sport and exercise nutrition, Dr. Berardi has authored numerous peer-reviewed studies, books, textbooks and hundreds of magazine articles on the topics of exercise and sport nutrition. a nutrition coach and exercise physiologist, he has coached hundreds of elite athletes, among them professionals and Olympic gold medalists, and thousands of everyday folk through the Lean Eating Coaching Program. In the last two Winter Olympics alone, his athletes collected over 25 medals, 12 of them gold. In addition, he serves as a nutrition and high performance consultant for Nike. For more about Dr Berardi and his work, visit http://www.precisionnutrition.com.
About Precision Nutrition
Precision Nutrition is a nutrition research company that translates science into real results for real people. It collects more nutrition coaching data than anyone in the world. Every year, we work with thousands of people who want to lose weight, gain muscle, and become healthy through our online coaching platform. Precision Nutrition also certifies fitness professionals and trainers worldwide through our Essentials of Sport and Exercise Nutrition textbook and online course title nutrition certification so they can help their clients lose fat and live healthier, more satisfying lives.
# # #