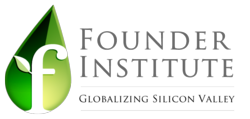 ...we believe that the naming options provided by the .CO domain are perfect for the next generation of fast growth startups. - Adeo Ressi, CEO of FI
San Francisco, CA (PRWEB) November 09, 2011
The Founder Institute, the world's largest pre-seed technology incubator, has announced that it is rebranding from http://www.FounderInstitute.com to http://www.FI.co, effective today.
The rebranding creates a memorable web address for the thousands of applicants joining their entrepreneurship program. The international .CO domain aligns with the growth of the Founder Institute, which has launched over 400 startups across 20 cities and four continents, but aims to launch over 1,000 technology companies per year in 30 cities worldwide.
"As the Founder Institute has gained exposure through global expansion, we are excited to claim the branding as FI in the minds of entrepreneurs, mentors and the media," states Adeo Ressi, CEO of FI. "The four letter domain is perfect for the Institute's growing presence in social media, and we believe that the naming options provided by the .CO domain are perfect for the next generation of fast growth startups."
"Like Founder Institute, our goal is to help entrepreneurs worldwide to create their dream businesses online," says Lori Anne Wardi, Vice President of .CO Internet. "We're excited to find more ways to work with FI.CO in the future and to support their efforts to help build the world's next generation of great technology companies."
With today's announcement, the Founder Institute joins some of the most prolific forces in today's startup ecosystem who have also made the move to brand their online presence on .CO, including Angel List, which can be found at http://www.Angel.co, and Dave McClure's 500 Startups, which lives at http://www.500.co, among others.
About .CO Internet S.A.S.
.CO Internet S.A.S. is the Registry Operator for the .CO top-level domain. .CO offers people and businesses a truly global, recognizable and credible web address for branding their online presence. From startup to Super Bowl ad to more than 1 million web addresses registered in 200 countries in less than one year, .CO is quickly becoming the world's next premier web address. For more information about .CO domains, please visit http://www.Opportunity.co -- or follow us on Twitter @dotCO.
About the Founder Institute
The Founder Institute (http://fi.co) is a global network of startups and mentors that helps entrepreneurs launch meaningful and enduring technology companies. Through our four month pre-seed incubator program, you can launch your dream company with expert training, feedback, and support from experienced startup CEOs, without quitting your day job. The Institute currently operates in 20 cities across four continents and is on pace to graduate in excess of 600 new startups in 2012. Founded in 2009 by serial entrepreneur Adeo Ressi, and headquartered in Menlo Park, the Institute aims to launch over 1,000 businesses per year and Globalize Silicon Valley. You can follow Founder Institute on Twitter @Founding.
###