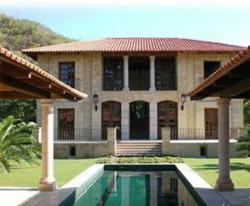 With only a 45-minute flight from Mexico City and direct flights from some US and Canadian cities, Huatulco is still an undiscovered paradise that beckons to be explored
Gadsden, AL (PRWEB) November 09, 2011
Buyers have the opportunity of a lifetime to purchase a variety of premier properties in the resort area of Huatulco, Mexico, at the price of their choosing. United Country – Redfield Group of Gadsden, Ala., will conduct a multi-property auction event on Friday, Dec. 2.
"We believe that the multi-property event is one of the best ways to bring properties to the public," said Mike Fisher, president, CEO and auctioneer for United Country – The Redfield Group. "This format allows qualified buyers the opportunity to see a variety of available homes and income properties, and determine their current fair market values through the bidding process. Since two of these properties are being auctioned as absolute, they will sell regardless of price."
This event will offer 13 oceanfront, ocean-view and golf course homes, villas and condominiums for sale – all located in Huatulco, Mexico. These premier properties feature upwards of 6,900 square feet of modern living space, from two to four bedrooms, many upscale details, professional landscaping and are set in picturesque locales.
Huatulco is located in the state of Oaxaca, Mexico, at approximately the same latitude of Hawaii. This resort area is nestled in the foothills where the Sierra Madre del Sur Mountains meet the Pacific Ocean.
"Developed and managed by the Mexican government, Huatulco is very safe and has the best infrastructure in Mexico," said Fisher. "With only a 45-minute flight from Mexico City and direct flights from some U.S. and Canadian cities, Huatulco is still an undiscovered paradise that beckons to be explored."
The Dec. 2 auction will be held at 7 p.m. at the Quinta Real Hotel & Resort overlooking the beaches of Huatulco. Registration will begin at 6 p.m. Auction representatives will be at the auction office located at Marina Park Plaza, in Huatulco from 10 a.m. to 5 p.m. daily beginning Friday, Nov. 25. Prior to that, property previews will be available by appointment.
Property details, photos and terms and conditions can be found at http://www.RedFieldGroup.com. United Country – The Redfield Group can be contacted at 866-673-9270 or 256-413-0555 for additional information or property showings.
About United Country
United Country Real Estate is the largest fully integrated network of conventional and auction real estate professionals in the United States. The company has been an innovator in real estate marketing since 1925. United Country supports nearly 600 offices across the U.S., Costa Rica, Panama and resort areas of Mexico, with a unique, comprehensive marketing program that includes one of the largest portfolios of property marketing websites (more than 3,000 separate sites and traffic of approximately 3 million visitors per month), multiple United Country real estate catalogs with national distribution , an extensive buyer database and national advertising of local properties that reaches more than 90 million homes per week. United Country has recently been recognized by AllBusiness.com, The Land Report, Entrepreneur and The Wall Street Journal as one of the top U.S. real estate companies.
###