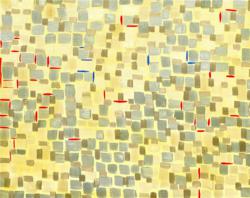 "True artists infuse their spirits into the pieces which charges them. Plus as the Spirit comes in thru many artists, there is a Divine infusion as well. All of this leads to an amazing psychic experience."
Minneapolis, Minnesota (PRWEB) November 09, 2011
The internationally known psychic Ruth Lordan announced today that she is helping artists interpret their art from a whole new perspective. Recently Ruth had the opportunity to "read" a painting by the artist Rod Jones http://www.rodjonesartist.com. The painting entitled 'Rococo' that appeared on the set of the TV show The Good Wife was the subject of her reading.
Ruth Lordan is a 5th plus generation natural born psychic with over 40 years of professional experience. She has consulted with and "read" over 100,000 people, world powers, celebrities and good people world-wide, including animals and champion horses.
Reading art is very natural for Ruth besides her profound and uncanny psychic abilities she studied art at a major university. Ruth stated, "True artists infuse their spirits into the pieces which charges them. Plus as the Spirit comes in thru many artists, there is a Divine infusion as well. All of this leads to an amazing psychic experience."
Rod Jones stated, " In my opinion Ruth has the intuitive ability to see beyond the image on the canvas. It was only natural for me to have Ruth interpret my painting that was featured on the TV show The Good Wife. I asked Ruth to give me a reading. This wasn't the first time I called upon her amazing ability to help me look at one of my paintings from an entirely different perspective."
A Summary of Ruth's Reading of the painting Rococo, "A very positive piece that sends the subtle message Good triumphs over evil (this is because the grey darkness tries to hamper the yellow light glow, but fails at it. There is also clean sophistication that is imparted with subconscious force to the viewer—it would be difficult to keep clutter in a space where this painting "reigned" on the wall. The other message it sends is "pace yourself-be mellow and win"
Devotees of art in all mediums can learn much when it comes to having their artwork "read" by a psychic. It may even help with a purchasing decision.
"Art inspired humanity and in fact many sentient beings (have u ever noticed how your pets and even horses respond to art works?)." Ruth Lordan
For those interested in contacting Ruth Lordan her website http://www.ruthlordan.com .
###