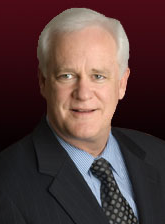 ...banks and mortgage holders are moving more aggressively. This may translate into a strong influx of foreclosures well into 2012. We want homeowners to know that they do have options
Fairfax, VA (PRWEB) November 09, 2011
Bolger Law Firm, the well-known real estate law firm serving Fairfax, Va. and Washington, D.C., announced an analysis of the recent upswing in mortgage foreclosure proceedings, and is offering free consultations to underwater homeowners.
"The industry group RealtyTrac, Inc. announced a few weeks ago that first time default notices rose 14 percent last quarter," says foreclosure attorney Richard Bolger. "This tells us that banks and mortgage holders are moving more aggressively. This may translate into a strong influx of foreclosures well into 2012. We want homeowners to know that they do have options."
Bolger has been watching these trends since the housing bubble burst in 2007, but has not seen such a stark increase of bank activity in a single quarter. The data were released in a recent report that indicates relief of foreclosure backlogs at banks and mortgage companies.
"Lenders have had a difficult time keeping up with the rise in foreclosure activity, but the sharp increase in default notices tells me that they are finally getting caught up," said Bolger, a longtime real estate attorney whose practice also encompasses Fairfax Manassas, Woodbridge, Sterling, Gainesville, Chantilly, Springfield and Centreville, Virginia.
"Banks are beginning the foreclosure process much more rapidly, and more and more people could be losing their homes this year and next," says Bolger. "We are here to help homeowners protect themselves and to inform them of their rights and options they might not know are available."
Filing for bankruptcy is one drastic, but increasingly common option. Chapter 13 bankruptcy can help a person restructure debt and repay it over three to five years. Chapter 7 bankruptcy can wipe out unsecured debt and allow the homeowner to stay in the house longer.
A short sale is another option. In this scenario, a real estate company, private party or investor can work out a sale of a property that has just landed in the default stages of foreclosure, and banks are willing to sell the homes for just a fraction of the outstanding balance of a property in order to avoid the long and tedious process of a foreclosure. This is often an attractive option for homeowners who are unable to keep up with their mortgage payments and seek to get out of their obligation without filing bankruptcy.
For media inquiries, call Richard Bolger at 703-383-9595.
http://www.bolgerlaw.com
###