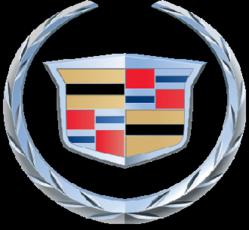 Joliet, Illinois (PRWEB) November 10, 2011
Bill Jacobs Cadillac- one of the leading Cadillac dealerships in Joliet, Illinois had an exciting October in which they sponsored several "pink" fundraisers including the "Breast Cancer Awareness" Month in the Joliet community. Bill Jacobs Joliet auto dealerships participated in the "Making Strides for Breast Cancer" walk in Chicago and other activities.
Bill Jacobs Cadillac held a "pink" day at the dealership on October 27th, where the Bill Jacobs Cadillac administrative team: Bill Jacobs President Cythia Thrall, general manager Brad Wise and delivery coordinator Dennis Wolff, hosted the delivery of three coveted pink 2012 Cadillac SRX vehicles to local area Mary Kay award recipients.
Bill Jacobs Cadillac honored the achievements of Becki Hackett of Shorewood, Judi Tapella of Minooka and Ronda Cousins of Montgomery. Each of these women earned their own exclusive Mary Kay Pink Cadillac. This vehicle is the iconic symbol of success and the most coveted incentive awarded by Mary Kay. Each Cadillac is in the color Pearlized Pink- this is a unique color specifically made for the Mary Kay career car program.
Mary Kay awards vehicles for their topmost salespeople. Mary Kay has awarded more than 7,500 sales force members with vehicles and over 1,400 of them have chosen the pink Cadillac.
The recipients, staff and families were provided with an exclusive unveiling of the vehicles in the Bill Jacobs Cadillac showroom. The vehicles were revealed to a round of applause and were covered in matching pink satin. The dealership held a reception of the event and had refreshments and social opportunities.
Bill Jacobs Cadillac has a large selection of Cadillac vehicles in Joliet, IL. They also sell many used cars in Joliet. People who are interested in learning more about Bill Jacobs Cadillac should stop by the dealership or go to http://www.billjacobscadillac.com.
###