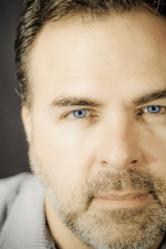 El Dorado Hills, CA (PRWEB) November 09, 2011
ZiiOS, a Dealer Management System provider and a division of Dominion Enterprises, has announced the addition of Kevin Stevenett to its sales team. Stevenett, formerly a regional sales manager with ADP Lightspeed, has been consulting with powersports dealers since 1993. A Bell+Howell Top Gun, ProQuest Titan, and ADP President's Club awards recipient, Kevin was Lightspeed's #1 regional sales manager and sales professional year after year. He brings a great deal of business and dealership systems knowledge with him, along with innumerable industry relationships.
"Kevin is a strong asset to both ZiiOS and the dealers we serve, with almost two decades of experience working with dealers and their DMS initiatives. We are very pleased to have him representing ZiiOS," stated Dave Yeargin, ZiiOS general manager.
Stevenett said he is delighted to be working with such a forward-thinking, dealer-centric group. "Besides being the first true cloud-based DMS, ZiiOS development is on the verge of introducing additional industry firsts along with real integration with other Dominion products. It is exciting to be a part of such a dynamic team. ZiiOS is able to deliver the latest DMS technology to powersports dealers at the most affordable price point in the industry, along with top-tier customer support. There are so many time-saving benefits and cost-savings for the dealer."
Kevin can be reached at 877-944-6766 or kevin(at)ziios(dot)com
Designed by dealers for dealers, ZiiOS (zee-ose) is part of Dominion Powersports Solutions, which also includes PSN, Traffic Log Pro, and CycleTrader. ZiiOS DMS incorporates tools for the parts, service and sales departments, with accounting integration to QuickBooks.
About Dominion Powersports Solutions
Dominion Powersports Solutions, headquartered in Norfolk, VA, is a leading network of world-class business solutions for powersports dealers:
Dominion Powersports Solutions is a division of Dominion Enterprises, a leading marketing services company serving the powersports, automotive, enthusiast and commercial vehicle, real estate, apartment rental, and employment industries. Please see, http://www.DominionEnterprises.com.
###