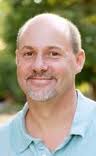 "Adding Rob Nance to our team is a huge win for iShade.com and reflects the ongoing development and growth of our community." said Lisa Benson, Executive Director of iShade.com
St. Louis, Missouri (PRWEB) November 09, 2011
Formerly the publisher of Sift Media's AccountingWEB and Going Concern online accounting publications, Nance had responsibility for editorial and strategic direction, marketing and overall operations within the US. During his tenure with Sift Media, Nance was instrumental in elevating the business to being a major player in accounting profession media.
As the Curator for iShade.com, Nance will be responsible for curating and contributing content to enhance the online community experience. Contributions will range from curating content for Special Interest Channels and Private online communities within iShade, to interviewing iShade Faculty members and luminaries from around the profession, to writing original editorial content case studies and articles for the site. "I am fortunate to have the opportunity to use my experience and do what I am passionate about to help build iShade into what today's dynamic accounting professional wants and needs. We've got some magnificent changes coming as we travel down this road together," said Nance.
"Adding Rob Nance to our team is a huge win for iShade.com and reflects the ongoing development and growth of our community. His experience and reputation in the accounting profession coupled with his background in online publishing and marketing expertise, will help us maintain and accelerate the incredible momentum we have already achieved since our launch in late May. Rob will be a big part of why iShade continues to evolve as 'The Accounting Profession Online' " said Lisa Benson, Executive Director of iShade.com
Accounting Professionals interested in creating a free profile go to http://www.iShade.com and click Join Now.
About iShade.com
iShade.com is a free online professional community exclusively for the accounting profession. providing a platform for collaboration, networking, research, and tools and resources.
iShade is located in St. Louis, Missouri.
iShade.com The Accounting Profession Online
###