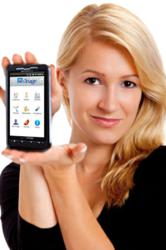 Hill Country Memorial Hospital is committed to providing quality healthcare information and access to the residents and visitors in our community
Fredericksburg, TX and Denver, CO (PRWEB) November 09, 2011
With U.S. smartphone ownership now at 40%, more consumers than ever before are using their mobile devices to access information online. Hill Country Memorial Hospital today announced plans to reach out to the growing mobile market through a partnership with iTriage®.
iTriage is a mobile healthcare application that lets users quickly and easily find medical information, check symptoms and find nearby treatment facilities and doctors from any location. iTriage is available as a free download from the app stores for iPhone® and Android® devices and can also be accessed from any Internet-enabled device at http://www.iTriageHealth.com.
Schumacher Group, the nation's third largest emergency and hospital medicine management firm, has brought iTriage to Hill Country Memorial Hospital. This technology provides the resident and visitors in Texas Hill Country with the resources to make informed medical decisions about the most appropriate healthcare facility for their condition. iTriage also lets users:

Learn about possible causes and treatment options
Obtain medication information for treatment of a specific condition
Find detailed Hill Country Memorial Hospital information like services, specialties, hours of operation and turn-by-turn directions
"Hill Country Memorial Hospital is committed to providing quality healthcare information and access to the residents and visitors in our community," said Mike Cleland, Director of Marketing, Hill Country Memorial Hospital. "Our partnership with iTriage allows us to provides the resources and technology to our patients when they need to make timely medical decisions."
"Healthcare providers that want to stay on top of emerging technologies that enhance patient care are partnering with iTriage to provide fast, convenient access to medical information," said Peter Hudson, MD, Co-Founder of iTriage, LLC. "Together, we are revolutionizing the way patients manage their health by putting the power of information directly into the user's hands."
About Hill Country Memorial Hospital
Three core strengths help fulfill the needs of Hill Country patients: a supportive community, quality patient care and a spirit of calling. For over 40 years, Hill Country Memorial Hospital has provided comprehensive services and care to meet the Hill Country's health care needs with experienced physicians and a staff trained in a range of specialties. Hill Country Memorial Hospital services include Emergency Services, Cancer Resource Center, Cardiac Rehab, Orthopedic Services and a Sleep Lab. For more information, please visit http://www.hillcountrymemorial.org.
About iTriage, LLC
Headquartered in Denver, CO and co-founded by two emergency physicians, iTriage offers a unique Symptom-to-Provider™ pathway that empowers patients to make better healthcare decisions. iTriage helps people answer the two most common medical questions: "What condition could I have?" and "Where should I go for treatment?" Millions of consumers around the globe have downloaded iTriage on their mobile devices and thousands of healthcare providers use iTriage to reach and communicate critical facility and service information to patients. For more information, please visit http://www.iTriageHealth.com.
# # #