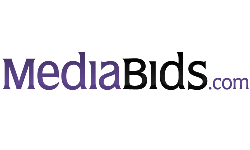 Winsted, CT (PRWEB) November 09, 2011
MediaBids' is proud to offer advertisers the only full-service online platform that allows for easy distribution of classified and display print advertisements to its network of over 8,000 newspapers and magazine nationwide. Advertisers pay only for the results generated. This service, unique to print, is only available through MediaBids' Per-Inquiry Print Advertising program.
Ads placed through this program can potentially reach more than 40 million readers. MediaBids first introduced its Per-Inquiry program five years ago and the data on hundreds of thousands of responses clearly shows that classified ads can be very powerful multipliers to the response generated by more traditional display ad units. Per-inquiry campaigns with both display and classified ads generate an average of over 40% more response than display-only campaigns.
Other benefits include:

Real-time call tracking
Automated ad distribution to publications
Online ad distribution in addition to print exposure, where available
To learn more about how your company can participate in MediaBids' Per-Inquiry print advertising for a classified/display campaign, call 1-888-806-3306 or visit http://marketing.mediabids.com/PIAdvProgram.html
About MediaBids
MediaBids, the Newspaper and Magazine Advertising Marketplace, offers a unique suite of online tools to help publications and advertisers buy and sell print advertising. From advertising auctions to per-inquiry advertising, Mediabids helps advertisers save time and money and publications sell more ads. For more information about MediaBids' visit: http://www.mediabids.com or call 1-888-806-3306.
###