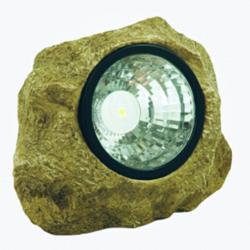 Albuquerque, New Mexico (PRWEB) November 10, 2011
A new survey by the National Retail Federation (NRF) has website merchants saying, "Ho, ho ho!"
The NRF predicts that more holiday shoppers will be buying gifts from the comfort of their computers and mobile phones. According to the trade group, 46.7% of consumers plan to purchase holiday items online this season, up from 43.9% a year ago. Plus, these online shoppers will spend more than the typical bricks-and-mortal retail shopper. Web shoppers will spend an average of $857.59 on gifts and seasonal merchandise—21.7% more than the average retail consumer.
"Online spending is growing because the newest and most interesting items are available online before they appear in retail stores," says Randall Schultz of Schultz Communications, a marketing consulting firm. "The tired old gift choices are not going to excite anyone in the iPad era."
Schultz Communications (http://www.schultzpr.com) has reviewed hundreds of home and garden gift items, and it has released its Top 8 list of the most appealing holiday gifts for online shoppers. And the winners are…
TOP HOME AND GARDEN GIFT IDEAS FOR ONLINE HOLIDAY SHOPPERS
SOLAR POWERED ROCK SPOTLIGHT KEY HOLDER
Here's a genuine "rock star" for your yard and garden. The Rock Spotlight is a great way to brighten up your nighttime garden. The spotlight is solar powered, so you can place it in any sunny spot without having to hassle with extension cords and power outlets. The solar panels charge the rechargeable batteries (which are included). The energy-efficient white LEDs will then light up at night. But wait, there's more. The Solar-Powered Rock Spotlight also has a hidden compartment where you can store keys. Now you never have to worry about lost house keys, shed keys, pool keys and…. well, you get the idea. Store a spare key for the kids, and rock out all night. The secret key compartment is hidden in the bottom of a durable realistic-looking polyresin rock. The high quality LEDs never need to be replaced. $29.95 from http://www.naturehills.com.
A LIVING GIFT THAT DOUBLES AS AN ORNAMENT
If you're looking for a unique holiday gift, this lovely hanging terrarium is the ticket. The Glass Globe Tillandsia Terrarium is an attractive living arrangement for a kitchen, covered porch, or anywhere there is indirect light. This delightful Glass Globe Tillandsia Terrarium can even be hung as an ornament on a Christmas tree. Inside the glass globe are three lovely Tillandsia plants: a red Capitata Select, a feathery green Tillandsia Ionantha and a silver-gray Harrisii. The glass globe, which measures six inches in diameter, has a two-inch front opening to remove the plants for watering. Just soak the easy-to-care-for plants in water once a week to ensure their optimum health. Includes a monofilament cord for hanging. Available for $39.95 from Logee's, (888) 330-8038 or http://www.logees.com.
KEEP YOUR PETS SAFE WITH A LIGHTED COLLAR
If you're one of those people who gives your dog a Christmas present, check this out. Now there's a new, high-tech collar that keeps your pets safe—you could even say they glow. The Deluxe Visiglo Blue Nylon Collar with Blue LEDs literally glows in the dark. The bright, energy-efficient LED lights are VERY VISIBLE at night to keep you and your dog safe. Your four-legged friend can "stand out from the pack"—and you will have the peace of mind knowing that you are keeping your pet safe. The Visiglo lighted pet collar is available in three sizes: Small fits 10"-14" neck, Medium fits 13"-20" neck, Large fits 16"-26" neck. $24.95 from NatureHills.com. http://www.naturehills.com/product/deluxe_visiglo_blue_nylon_collar_with_blue_leds.aspx
BIRD WATCHING IN THE 21ST CENTURY
Ever since John James Audubon began publishing his amazing full-color drawings of America's birds in 1827, bird watching has been a popular hobby. Today, thanks in no small part to Mr. Audubon, backyard bird watching is enjoyed by millions of Americans. With 21st century technology, photographing the birds that visit backyard birdbaths or bird feeders has never been easier. The innovative Audubon BirdCam takes crystal-clear digital photos and videos of birds automatically (even when you're not watching). The motion-activated camera is smart enough to take photos only when birds are present. It records to an SD card or internal memory (32MB) and makes it easy to e-mail or print your images. No tools, wiring, or additional software is required. The Audubon BirdCam is weatherproof and rugged enough for years of outdoor use. The whole family will be amazed by what's going on in your own backyard. The Audubon BirdCam sells for $159.95 from http://www.wingscapes.com.
TAPESTRY SUNFLOWER TRIVET
Looking for a great gift for a friend or family member? You can't go wrong with a Tapestry Sunflower Trivet. This trivet is attractive AND it's tough enough for everyday use. The image is permanently placed on a natural stone tile for a durable piece that you will enjoy for years. This trivet is heat, water and weather resistant, so it can be used indoors or out. Great for use as a "hot-put under," and it can also be used as wall decor, garden art -- or use several as accent tiles for backsplashes or in any tile work. Each trivet tile has rubber feet for scratch-free use on tables. There is also a hole on the back that makes it easy to hang the tile as decoration. Measures 6 inches by 6 inches. $22.99 from http://www.naturehills.com. The Tapestry Sunflower image is also available as a set of four coasters for $36.99.
GROW PLANTS VIRTUALLY ANYWHERE
The MiniGarden is an innovative modular growing container that brings a vegetable plot, herb garden, flower garden or decorative living wall virtually anywhere. Perfect for urban dwellers and suburbanites alike, MiniGarden's unique system of modules creates a self-contained vertical structure. Each MiniGarden kit includes three modules, which each have three planting pockets. So each MiniGar¬den can hold a total of nine plants. Included in the MiniGarden kit are container lids, a water-collecting tray (which is placed on the bottom) and clips used to connect the growing modules. Each module can be stacked and/or connected to additional modules. The MiniGarden sells for $59.95 from http://www.earthbox.com.
LAURA ASHLEY RUBBER WELLINGTON BOOTS
These delightful poppy-patterned rubber wellingtons are both hardworking and stylish! Designed for garden use, they also make quite a statement during wet, snowy winter weather. These rubber "wellies" have a hard rubber sole and heel for long-lasting durability. The adjustable gusset strap at the top makes it easy and convenient to slip them on and off. These tough boots are fully waterproof for all outdoor tasks. Available in Cressida pattern (shown) and also in Pale Lavender in women's sizes from 6.5 to 9.5 for $65.99 from http://www.naturehills.com.
BUTTERFLY GARDEN SPINNER
Add some butterflies to your garden with this unusual garden accent. This handsome garden-stake style spinner is a beautiful eye-catching addition to your garden or outdoor area. The large butterfly is perched on top of a 52-inch-tall pole, so a breeze will cause the colorful piece to spin. The pole consists of three pieces, so you can place your Butterfly Garden Spinner on one, two or all three pieces to create different heights. Made of 18-gauge steel and powder-coated for a highly reflective finish. The Butterfly Garden Spinner measures 16 inches by 11 inches. (Also available are a Dragonfly Garden Spinner and a Hummingbird Garden Spinner.) $49.99 from http://www.naturehills.com.