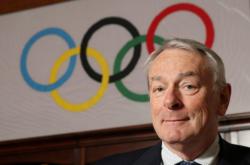 The Canadian Olympic Committee congratulates all of this year's inductees into Canada's Sports Hall of Fame
(PRWEB) November 09, 2011
The Canadian Olympic Committee congratulates all of this year's inductees into Canada's Sports Hall of Fame. The COC is proud to note that two of these sport legends have competed for Canada at an Olympic Games.
As an athlete, Richard Pound was a double Olympic swimming finalist at the 1960 Olympic Games, and captured four medals (one gold, two silver, one bronze) at the 1962 Commonwealth Games. In his distinguished career as an administrator, Pound was a two-time vice-president of the International Olympic Committee (IOC) and was responsible for all Olympic television negotiations, marketing and sponsorships, up to and including the 2008 Olympic Games in Beijing. He has been a COC executive member since 1968 and its secretary general for eight years before serving as COC president from 1977 to 1982. He was also founding president of the World Anti-Doping Agency (WADA), created in 1999 to coordinate the fight against doping in sport.
Raymond Bourque played 22 seasons in the National Hockey League with the Boston Bruins and Colorado Avalanche. The 1998 Olympian is the all-time points leader for NHL defencemen and has the most assists and the most points in Boston Bruins history. Bourque won the Stanley Cup in 2001 with the Colorado Avalanche, before retiring that summer. He was inducted into the Hockey Hall of Fame in 2004.
Lauren Woolstencroft is a 10-time Paralympic medallist in the sport of Alpine Skiing, winning five gold medals at the Vancouver 2010 Paralympic Games.
Lui Passaglia played 25 seasons with the B.C. Lions of the Canadian Football League, setting career CFL records for seasons played, points, converts and field goals. He was inducted into the Canadian Football Hall of Fame in 2004.
Andrea Neil becomes the first women's soccer player inducted into Canada's Sports Hall of Fame. Beil is a two-time W-League champion and a former national team member and current assistant coach for the women's national team.
Peter Reid is a three-time Ironman Triathlon World Champion, winning in 1998, 2000 and 2003. He also finished second three more times, in 1999, 2002 and 2004.
About the Canadian Olympic Committee
The Canadian Olympic Committee is a national, private, not-for-profit organization committed to sport excellence. It is responsible for all aspects of Canada's involvement in the Olympic Movement, including Canada's participation in the Olympic, Youth Olympic and Pan American Games and a wide variety of programs that promote the Olympic Movement in Canada through cultural and educational means. For news and information, visit the COC and find the team on both Facebook (Canadian Olympic Team) and Twitter (@CDNOlympicTeam).
###