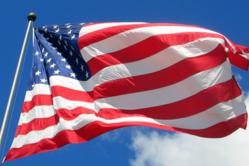 Mark J Herlan believes that it is time for small business owners to either stand together or fall apart
Atlanta, GA (PRWEB) November 09, 2011
Mark J Herlan believes that it is time for small business owners to either stand together or fall apart. A recent Gallup Poll shows that Americans trust small business owners most on the ability to create jobs. It is time for small business owners to recognize the collective clout they have and push the government to do their job. The country is still in a recession and many believe that the government has not done enough to correct the problem. Instead of waiting for someone else to come to the rescue, Mark is taking steps to become more involved in politics and he hopes that other business owners follow suit. There are many ways that the political process can affect the business world. The most obvious is by creating laws that regulate or restrict trade. However, they can affect companies less directly by making small business owners feel powerless to make a difference because they do not have the lobbying strength of their larger counterparts.
"As small business owners, we may not have the political clout of the larger corporations" said Mark J Herlan owner of The Examiner, "But if we band together then I think that we can make changes for the better"
To help even the playing field, Mark is building a PAC in his local industry and recommends that others do the same. A PAC or Political Action Committee can be used to gather contributions that go toward electing political candidates that will protect the interests of you or your industry. When used correctly a PAC can have a real impact on the political landscape. Visit http://www.markjherlan.net for more information.
About Mark J Herlan:
Mark J Herlan owns and operates The Examiner LLC, which is a title examination service for attorneys in and around the Atlanta area. Mark does the research that provides an attorney with all the proof that they need to complete real estate transactions for their clients. If you would like to learn more about Mark and what he does, please visit http://www.markjherlan.net. The website was created to act as an online resource for potential clients to get to know him on a personal as well as business level.
###