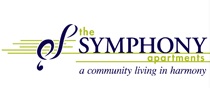 The redevelopment of Krohn West represents a critical step in the revitalization of the Central City South Neighborhood.
Phoenix, Arizona (PRWEB) November 09, 2011
McCormack Baron Salazar, Inc. and the City of Phoenix Housing Department are celebrating the opening of a new, mixed-income community known as The Symphony Apartments. The development located in the Central City South Neighborhood near 16th Avenue and Buckeye Road replaces the former 76-unit Krohn West public housing site. The revitalization effort was initiated through a 2007 HUD HOPE VI Grant resulting in the development of 83 attractive, garden-style and townhome rental units.
Tony Salazar, President of McCormack Baron Salazar's West Coast Operations, stated "The redevelopment of Krohn West represents a critical step in the revitalization of the Central City South Neighborhood. This revitalization allows the City to diversify incomes, expand affordable housing opportunities, implement a strong community and supportive services program, and replace severely distressed public housing with a high quality, well designed multi-family community."
MBS in partnership with the Housing Department collaborated with community stakeholders to design and implement the revitalization of the 5-acre site. "This investment, following the completion of the Henson Village community, really makes this neighborhood adjacent to downtown a great place to live and helps drive the momentum of revitalization. The Symphony is a great addition," said Councilman Michael Johnson.
"These partnerships are possible because of strong and committed leadership from our City Council," said Kim Dorney, Director of the Phoenix Housing Department. "MBS has met the challenge to create a beautiful mixed-income housing community that could fit anywhere in the Valley and that will serve as a catalyst for ongoing investment in Central City South."
In addition to the demolition of the existing buildings and removal of outdated infrastructure, the plan also called for the construction of 14 residential buildings, a 1,500-square-foot management/community building to provide office space for on-site property management and recreational and meeting space, as well as newly designed infrastructure and multiple public improvements, such as a new water and sewer system, underground utilities, and improved street lighting and signage. The development also includes implementation of supportive services programs for residents. "We are very pleased to partner once again with the city of Phoenix in providing a new, high quality, well-designed neighborhood that celebrates the diversity of this community," said Louis Bernardy, MBS Vice President.
The Symphony Apartments feature market rate amenities that include central air conditioning, a community building and swimming pool , as well as in-unit energy efficient appliances, such as washers/dryers, and dishwashers. The apartments were designed and built using materials and appliances certified by the Partnership for Advancing Technology in Housing (PATH) and Energy Star. High quality construction materials, high grade insulation, energy efficient roofing, windows and doors have been incorporated throughout the community. The Symphony has accessible units and larger units have multiple baths. All units are equipped with free wireless internet access to all the households and will also utilize a solar system that will provide electrical power to the common areas, resulting in substantial energy and costs savings for the property. Rental applications are currently being accepted. Visit symphonyaptsphx.com for more information.
The Symphony is a $18.4 million development financed through a combination of public and private financing that included funding from a HOPE VI grant, the Phoenix South Mountain Housing Corporation, the City of Phoenix, Arizona Department of Housing and equity from RBC Capital Markets from the sale of Federal Low Income Housing Tax Credits.
Details about the Grand Opening Ceremony
A program and ribbon cutting ceremony will take place at 9:30 a.m. Thursday, Nov. 10, 2011, to mark the Grand Opening. The program will feature remarks from Councilman Michael Johnson, County Supervisor Mary Rose Wilcox, Kim Dorney, Director of the Phoenix Housing Department, as well as other dignitaries. A reception will follow the program and all festivities will take place at The Symphony Management Building located at 1050 S. 16th Drive, Phoenix, AZ 85007. On-site parking will be available on West Maricopa, which can be accessed from 17th Avenue. Please RSVP to Cheryl Tamura at 213-236-2688 or via e-mail: Cheryl(dot)tamura(at)mccormackbaron(dot)com
About The City of Phoenix Housing Department
The City of Phoenix Housing Department owns approximately 3,500 units of public and affordable housing, manages more than 5,200 housing choice vouchers, and manages housing programs that provide homes to more than 25,000 Phoenix residents. The department provides services and referrals to assist residents in attaining self-sufficiency and provides financing to for-profit and non-profit partners to help create additional affordable housing in the Phoenix community.
About McCormack Baron Salazar, Inc.
McCormack Baron Salazar, Inc. is a nationally acclaimed leader of affordable urban housing development. Since its inception in 1973, the firm has developed approximately 16,000 units of affordable housing in 33 urban markets totaling more than $2.4 billion in development investment. The firm's mission is to rebuild neighborhoods in central cities across the country that have deteriorated through decades of neglect and disinvestment. McCormack Baron Salazar headquarters are located in St. Louis, MO., with a satellite office in Los Angeles.
###