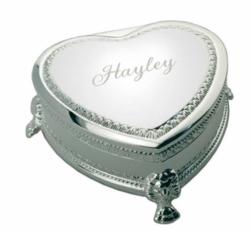 The most important skill of gift experts, are finding items that leave a lasting impression
Santa Monica, California (PRWEB) November 16, 2011
This year Raffi Dermenjian, CEO of Memorablegifts.com, a leading provider of personalized gifts, released top tips to assist gift shoppers this Holiday season. Memorablegifts.com offers insight for finding the perfect present beyond the trending tech toys of the 21st century. The CEA(Consumer Electronics Association) projects a 6% increase in technology-related gifts. The report also shows that consumer electronics continue to be the most desired gift for the holidays, a growing trend that many Americans have become accustomed to. Undeterred by a changing consumer market, Dermenjian's tips focuses on the sentimental process that has been the essence of the Holiday spirit for generations.
Gift cards also highlighted by the CEA as a top item for the holiday, are gifts that Dermenjian points out as not baring the holiday spirit. Regardless of the little sentimental value in a gift card Dermenjian still goes on to provide tips for shoppers,"...beware of the dollar limitations on purchases that can be made with gift cards, as well as expiration dates." Dermenjian recommends that gift cards be a last resort for shoppers looking to bestow the Holiday spirit in their gifts. He goes on to share his insight from online commerce, and precautions that need to be made to ensure gifts get to their destination on time.
"Online Shoppers should be aware of time constraints, and should not leave shopping until the last-minute. Expect delays for last-minute orders since they are overwhelming for shipping companies, especially during the holidays. Express shipping can cost more than the gift itself. Plan ahead and save! " stated Raffi Dermenjian. Other areas pointed out by Dermenjian to consider are reliability and comparison shopping.
Dermenjian says,"Shoppers should not forget about doing comparisons, not just retail but online, as well. If you do not feel comfortable shopping online call for help. Also, beware of phone calls that turn into several minutes of waiting on hold. This may be an indicator of an overwhelmed and understaffed business, which are signs of poor operational management." An overwhelmed staff could lead to poor customer service, order mistakes and shipping errors.
Dermenjian also recommends doing a thorough check of the gift you are picking when shopping at retail stores,"The last thing you want are missing items or non-visible damages, ask for help if needed". Make sure you look at online product reviews as well as price comparisons. Covering the basics are essential in eliminating last-minute unpleasant surprises.
Raffi ends the interview with some last words to make any present a real impression. "The most important skill of gift experts, are finding items that leave a lasting impression. Perishables like chocolate and flowers are splendid, but they have a short-term impression. With engraved gifts you are able to add extra value when the present is personalized with a name or special message. They are unique to the recipient and cannot be re-gifted. " Raffi Dermenjian shares," I have many personalized gifts that I can trace to eventful moments, and not once have I forgotten whom it was from. That's the power of a personalized gift!"
About MemorableGifts.com:
MemorableGifts.com offers personalized gifts for variety of occasions including weddings, birthdays, Christmas and personalized anniversary gifts. The company was founded in 1999 by Raffi Dermenjian and has become known throughout the world for its excellent customer service and quality products.
###