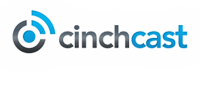 New York, NY (PRWEB) November 09, 2011
Cinchcast, a company that provides solutions for businesses to create, share, measure and monetize audio content, today released a new white paper as part of its Media Creation Series titled, "4 Ways to Increase Online Engagement and Revenue with Interactive Audio."
Online publishers are faced with the ongoing challenge of how to create fresh, engaging content, while managing the costs of doing so. To achieve this objective, most publishers are leveraging multiple approaches --- text, video, slideshows, infographics, and various other content approaches.
One highly effective and often overlooked strategy is audio content. Established web-based technologies, like Cinchcast's cloud-based audio publishing and management platform, simplify the audio content creation and distribution process and provide a clear path for content monetization.
Cinchcast's new white paper highlights four ways integrating interactive audio into your content strategy can increase online engagement and revenue while saving time and money. It also provides real world examples of how online publishers are leveraging audio content to drive business growth.
Download the complete paper here:
http://go.cinchcast.com/Media-Creation-White-Paper-Series.html
About Cinchcast
Cinchcast was developed to provide businesses with a simple and powerful solution to produce and share original audio content. Headquartered in New York City, Cinchcast powers audio content strategies for companies such as United Business Media, Business Insider, SAP and Sears, and is the technology behind BlogTalkRadio. For more information, please visit http://www.cinchcast.com.
# # #