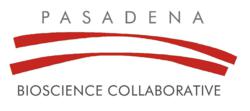 Companies find the PBC Incubator a cost effective home for their businesses to thrive.
Pasadena, CA (PRWEB) November 09, 2011
The Pasadena Bioscience Collaborative (PBC) announced today that its President, Bruce Blomstrom, will be participating in the "How to Effectively Secure Angel Funding" panel presentation at the 13th Annual SoCalBio Investor & Partnership Conference, held at the Wilshire Grand Hotel in downtown Los Angeles.
"An early hurdle for young companies is the difficult process of demonstrating proof-of -principle in order to reach Phase I trials, and eventually FDA approval. Companies are more likely to be funded by angel investors if they can demonstrate that their technology actually works," said Blomstrom. "As part of the SoCalBio Angel Panel, I'll be sharing insights, tips and experience to improve the odds of entrepreneurs getting funded. What I can tell you, is that being good stewards of all investment capital is a must, and incubators such as the PBC can significantly help control research costs."
Said Blomstrom, "Companies find the PBC WetLab Incubator a cost effective home for their businesses to thrive. In a collaborative, scientific environment, entrepreneurs have access to scientific equipment, dedicated company workspace, and gain introductions to scientific, technical, legal, financial, business, local bioscience associations and investors."
Pasadena Bioscience Collaborative
The Pasadena Bioscience Collaborative (PBC) is a non-profit facility for early stage life science companies and operates a 6,000sf WetLab Incubator, and a second facility (PBC 2), with over 3,500sf WetLab space. PBC enables entrepreneurs to develop proof-of-principle for their particular applications, and the Intellectual Property they develop is solely owned by their companies.
PBC recognizes that its role in assisting biotechnology start-up companies achieve success does not end at the lab. PBC arranges for its incubator companies to have access to experts in fields such as: biotechnology, nanotechnology, bioinformatics, data management, cell culture, stem cell/molecular biology, engineering prototypes, financial, grant writing, insurance, conference facilities, business and marketing plans development, insurance and legal services.
For information on how your company can get started at PBC call: 626.507.8487, e-mail: contact(at)pasadenabiosci(dot)org or visit at: http://www.pasadenabiosci.org.
###