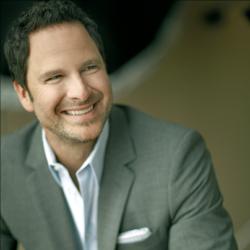 "We're looking for franchisees with positive attitudes who are ready to take control of their futures and escape the cubicle for good," said Jonathan Thiessen, vice president of franchise licensing for Budget Blinds
ORANGE, Calif. (PRWEB) November 10, 2011
Budget Blinds announced today that it is actively seeking franchisees in the Province of Quebec.
"Budget Blinds is ready to start franchising in Quebec," said Chad Hallock, CEO and co-founder of Budget Blinds, which will celebrate its 20th anniversary in 2012.
There are over 90 Budget Blinds franchises operating in Canada. Hallock said the first franchise in Quebec is scheduled to open in December, 2011.
"Entering the Quebec marketplace is a learning experience, but we have worked closely with our local vendors to make sure our Quebec franchisees are primed for success. We feel the opportunity is enormous," said Hallock.
New franchisees will have access to a dual language website at http://www.BudgetBlinds.ca as well as plenty of advertising collateral to market their small local businesses to their prospective customers.
"We're looking for franchisees with positive attitudes who are ready to take control of their futures and escape the cubicle for good," said Jonathan Thiessen, vice president of franchise licensing for Budget Blinds.
For more information about the Budget Blinds Franchise Opportunity, visit http://www.budget-blinds-franchise.com or call 1-800-420-5374.
About Budget Blinds, Inc. and Home Franchise Concepts
Based in Orange, Calif., Budget Blinds, Inc. was founded in 1992 and currently boasts nearly 800 franchise territories serving nearly 4,000 cities throughout the United States and Canada. In 2006, the founders of Budget Blinds, Inc. created Home Franchise Concepts to be the parent company to Budget Blinds and its sister concepts. As consumer demand for its quality, convenient services continues to grow, Budget Blinds is on its way to dominate the multi-billion dollar window covering market. Budget Blinds has been recognized as a leader in the franchise industry by organizations, such as: Entrepreneur, the Canadian Franchise Association, AllBusiness.com, Inc., G.I. Jobs, Franchise Times, Franchise Business Review and USA TODAY. For more information on Budget Blinds please visit http://www.budgetblinds.com or call 1-800-519-6298. Find Budget Blinds on Facebook at http://www.facebook.com/budgetblinds and follow us on Twitter @BudgetBlinds.
# # #