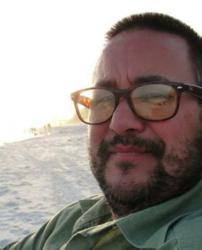 (PRWEB) November 09, 2011
CAPITOLA, CA / November 9, 2011 – Many HR technology marketers are so concerned with converting prospects to buyers that they lose sight of the equally critical second stage: turning buyers into dedicated users who wouldn't dream of switching solutions.
A live webinar from HRmarketer.com will offer advice and strategies for vendors in the age of SaaS. The free event – titled You Built It, They Bought It, But Do They Use It? Improving User Adoption – will take place Thursday, November 10, at 1-2 pm Eastern Time. Hosted by Kevin W. Grossman, HRmarketer's chief marketplace evangelist, the webinar will feature William Tincup, SPHR, a software user adoption expert and marketing thought leader in the HR space for over a decade.
"Many HR software firms are good at selling and marketing, but they are terrible at retaining customers. These companies fail to realize they are not in the software licensing business. Traditionally, retention rates remained high because customers hated change. But with SaaS, they can easily shed a software vendor and move on to the next one. With user adoption strategies, you should be able to drive higher retention rates that translate into 100 percent renewals."
Register today for "You Built It, They Bought It, But Do They Use It?" at https://www1.gotomeeting.com/register/849886784
The November 10 webinar will also teach vendors how to skillfully handle the following change management issues when their customers buy and deploy software:

Communication strategy – target audiences, messages, vehicles and more
Anxiety management – assuring long-term care and service
Expectation management – synching expectations with actual results
Onboarding – treating users humanely & getting them excited about the future
"Customers spend a lot of resources implementing HR software products, but their user adoption is shockingly poor," Tincup explains. "The new challenge for vendors is to weave themselves into the client's process and ecosystem. Rather than thinking of software in typical industry terms – performance management, ATS, compensation, and the rest -- HR departments need to position their products as business-critical software."
About HRmarketer.com
HRmarketer.com is a product of Fisher Vista LLC, a marketing software and services firm focusing exclusively on the human capital and healthcare markets. Celebrating its 10th anniversary in 2011, the company has worked with nearly 1,000 human resource and healthcare providers, helping them generate publicity, website traffic, sales leads and improved SEO.
Media contact:
Elrond Lawrence, media relations
831-632-2183
elawrence(at)fishervista(dot)com
###