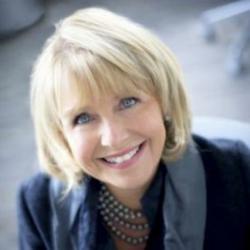 Boston (PRWEB) November 10, 2011
Interaction Associates President and CEO Linda Stewart will moderate a panel and share insights from the firm's Building Trust in Business research at the HCI Learning and Leadership Development Conference on November 17, 2011 at Boston's Hyatt Regency Hotel. The panel session is designed to explore how learning professionals can engage and involve employees in today's challenging business environment marked by unprecedented volatility, uncertainty, change, and ambiguity.
Panel participants include Robert Cancalosi, Chief Learning Officer at GE Healthcare, Tina Teodorescu, Senior Leadership and Organizational Development Consultant for Tufts Health Plan, and Darcy Semple, Director, Global Leadership Programs at Tiffany & Co. The Human Capital Institute (HCI) is the global association for talent management and new economy leadership, and a clearinghouse for best practices and new ideas. This is the second year Interaction Associates has been a presenter at the annual HCI conference, which will assemble more than 250 learning and leadership development professionals at the Hyatt Regency, One Avenue de Lafayette, Boston, MA, November 17-18. "Trust is critical today for driving greater employee involvement and stronger business results," said Linda Stewart. "Learning and development professionals are seeking ways to build organizations that can not only survive, but thrive in today's difficult climate. The Trust study's findings indicate clear steps to take to build a high-performance, high-involvement corporate culture."
For more information about HCI's Conference, visit their site.
About Interaction Associates
Interaction Associates is a 40-year innovator of advanced methods for developing leaders in global companies. We help organizations build collaborative cultures and achieve excellence in a new measure of ROI —Return on Involvement —where employees go "beyond engagement" to share responsibility for business results. We develop leaders at all levels and focus on building proficiency in collaboration, strategic thinking, and self awareness. With offices in Boston and San Francisco, IA client services include organization-wide consulting, learning solutions, and coaching via a Global Talent Network. For more info: http://www.interactionassociates.com
This press release was distributed through PR Web by Human Resources Marketer (HR Marketer: http://www.HRmarketer.com) on behalf of the company listed above.
###