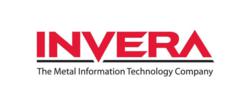 Brian Partyka, President at Drexel Metals Inc., commented, "The STRATIX ERP product addresses our niche of the metal industry with subtle features that make a big difference in our day to day business."
Houston, TX (PRWEB) November 09, 2011
Invera, the metal industry software specialist, announces the release of a Metal Building Panel Module that comprehensive set of features for building products that have been added to their metal service center software STRATIX.
These features and functions are specific to companies that produce metal building composite panels and profiled panels made from pre-painted and coated metals.
About STRATIX
Invera's Enterprise Resource Planning (ERP) software solution STRATIX addresses the unique requirements of the metal industry in the global metal market. A seamless integration of native metal industry terminology and functionality make STRATIX quick to deploy with minimum implementation costs. The STRATIX software includes sales, purchasing, receiving, inventory management, multi-step production, production scheduling, delivery and logistics planning, invoicing, and financials.
STRATIX handles all types of ferrous and non-ferrous metal products in every form, including coils, sheets, structural products, wire, pipe and tubing, rebar, mesh, bars, roll formed products, panels/profiles, and building products.
Building Products Features Overview
Features specific to building products were added natively throughout all functions in STRATIX, and are handled using the same functions that are used to produce the typical metal products such as coils, sheets, and structural products.
The building products features include: inventory changes to include additional attributes specific to painted coils and profiled panels, quote and order features for rapid entry of panels along with additional specific fields and unique packaging requirements. Also included are specialized layouts to handle the roll forming, dual composite, composite, and cut-down processes.
Veer Vasishta, President of Invera, commented, "STRATIX is fully operational for all products and processes in the metal service center industry, and it has now been extended for the unique inventory and production requirements for panels, profiles, and unitized products in the building products industry."
Building Products Functionality
New features in the area of inventory control include items that recognize that coils, flat panels, profiled panels, composite panels, trim and fixtures all have distinct facets and control requirements. Coils can be controlled by piece, weight, length and area.
Profiled Panels are produced by roll forming flat metal products into profiled/grooved panels. For sales and production purposes, STRATIX tracks both the consumed width of the flat metal as well as the finished width of the profiled panel. Both profiled panels and composite panels can be sold by piece, weight, lineal measure, area, or lot charge. The inventory control features also include tracking of flashing, accessories such as screws, rivets, and clips, along with roof underlayment, foam core, and strippable film that are added to finished sheets and panels.
For Sales, critical to metal centers that sell architectural products such as pre-painted coils, sheets, and panels, is a flexible pricing system that enables a product to be sold in any logical unit of measure. For example, coil and painted coil can be sold in Weight, Feet, Square Feet, Pieces, and Lot charge amounts. Panels can be sold Square Feet, Feet, Weight, Pieces and Lot amounts.
In addition, for sales, STRATIX has Project Orders that are designed to allow architectural metal product companies to set up a large job at a summary level, indicating the total quantity of each panel and the corresponding price. As the contractor issues specific releases, the STRATIX Orders can be quickly created from the Project Order for the appropriate quantities and dimensions (width and/or length) for the product.
An optional feature when entering a Quote or Sales Order is the 'Job Supply' feature, which is streamlined for use in orders that supply a series of panels where there may be different cut lengths for each panel and color specified on the order. The order entry function has been structured for this particular market sector to enable the piece and mark numbers to be recorded for each cut length.
To maximize user productivity, material handling, and packaging functions, STRATIX includes a flexible Advanced Lift Planning function that enables the content of each lift (skid, pallet, box, etc.) to be planned in advance, based on the customer's packaging requirements. The purpose is to provide the staff that stacks the panels on skids with accurate skid content so as to eliminate the need to calculate or monitor the weight of each skid. The Advanced Lift Planning function takes into consideration certain stacking algorithms such as stacking long to short sheets.
For production, STRATIX offers specialized processing layout and production recording functions for standard flat rolled functions and functions specific to producing panels. STRATIX provides an intuitive production planning function that displays orders in logical sequence so that planners can determine what orders can be combined together.
Production Planning has a processing layout for roll-forming, which is the process of consuming coils and producing sheets that include some embossed pattern or corrugations. This layout provides a screen that has specific features for rolling-forming, and allows the planning department to create a 'layout' that provides the warehouse personnel and operators with specific instructions on how to process the material.
Production Planning also has a layout for the production of Dual-coil Composites. In this process, two coils (for the Top and Bottom sheets) are consumed simultaneously, and the Composite Panel is produced in a single step. Foam is consumed in liquid form, and is included as a 'Consumable' in STRATIX. The process enables multiple lengths to be produced from a single job. Additional layouts are available for the production of composites and a cut-down process that 'shears' a panel or composite panel to a shorter length.
Brian Partyka, President at Drexel Metals Inc., a manufacturer of painted metal for the metal roofing, architectural sheet metal, military and crop storage industries, commented, "The STRATIX ERP product addresses this niche of the metal industry with subtle features that make a big difference in our day to day business. We were able to use the software as-is with no modifications, and we had our business up in running in five months."
STRATIX is also live and operational at Tata Steel Building Systems in their location in Shotton, UK. This includes all sales & operational functions at Shotton. Financial functions are performed through a 3rd party financial system that is integrated with STRATIX. Andy Clay, the IT Program Manager at Tata Steel, commented, "We currently have STRATIX live at the majority of Tata Steel Distribution Units in the UK, which includes over 40 metal distribution and processing businesses at multiple locations as well as several locations in the Netherlands and France. STRATIX has allowed Tata Steel to use a single ERP platform in the UK that can handle both our Tata Steel Distribution Units and Tata Steel Building Systems, with specific features and functions that address both divisions of our company."
About Invera:
Invera has been providing steel service center and metal service center enterprise software (ERP) and Metal Internet systems for over 30 years. Invera is the largest software company dedicated exclusively to the steel and metal service center, metal distribution, and metal processing industry. Their metal industry software products, STRATIX and eSTELPLAN are used by more than 13,000 users at over 600 sites in the United States, Europe, Mexico, Canada, Dubai, and the Far East.
For more information contact Invera at (514)-925-8558 or visit http://www.invera.com.
###