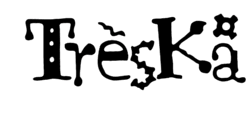 The establishment of the ESOP will help secure a solid future for Treska, its customers and its employees
Fort Worth, Texas (PRWEB) November 09, 2011
Fort Worth-based fashion accessory manufacturer Treska, Inc. announced today that it is now 100 percent employee owned. Treska transitioned from a privately held company to an employee-owned company through an Employee Stock Ownership Plan (ESOP), which sold the company, via shares of stock, to qualified employees as part of their employee benefits program. The Treska ESOP became effective on October 19, 2011.
As part of the transition, two key executives were promoted to new leadership positions. Gary Fields, a 23-year Treska employee, was promoted to CEO, and Donna Kee was promoted to COO. Former Treska owner and founder Kay Pile chose to sell the company she started 32 years ago in her garage to the Treska ESOP to ensure a successful leadership transition and to reward employees who have helped grow the business during the last three decades.
"The establishment of the ESOP will help secure a solid future for Treska, its customers and its employees," said Gary Fields, incoming CEO. "My goal is to continue to support our industry-leading position, while looking for new business and global expansion opportunities."
The transition will be seamless, as Fields has been with Treska for more than 23 years, and has learned every aspect of the business. In his new CEO capacity, he will continue to develop overseas expansion and lead product development. Piles will remain involved with design and artistic oversight.
Kee, who joined Treska in 2009 as controller, brings 12 years of experience from her previous financial roles with the Texas Rangers Baseball Club and Dallas Stars Hockey Team. Last year Kee was promoted to Vice President. In her new role as COO, she will oversee Treska's finance and operations functions.
Treska has built its solid reputation as a leading designer, marketer and distributor of fashion jewelry and accessories. The company is poised for continued growth with its 78,000 square-foot fully owned industrial space in Fort Worth that serves as its headquarters. It houses Treska's distribution center, executive offices, in-house design team, customer service center and sales departments.
Treska's two core groups of customers are specialty boutique stores and key accounts, which include major retailers such as Zevar by Treska at Steinmart, Chico's, Aris by Treska at JC Penney and Sears to name a few. Treska's strong distribution base is a result of the broad range of quality products that include all jewelry categories, fashion handbags, trend scarves, watches, small leather goods, belts and travel accessories.
Treska, Inc. continues to look ahead in its approach to design, product and category diversification. This emphasis will help to develop the Treska brand, as it expands domestically and internationally through new markets and distribution channels. The jewelry is designed, sourced and developed in-house with a focus on bringing the best products to market.
"Treska has had tremendous profitability during the last four years, and the ESOP will help ensure the company's long term growth," said newly appointed COO, Donna Kee. "This program allows employees to share in the company's success and be rewarded for their commitment and dedication, which ultimately helps support a sustainable future for the company and our customers."
ABOUT TRESKA, INC.
Founded in 1979, Treska, Inc. is a recognized leader of the trend jewelry and accessories market, with a vision to create high quality, hand-crafted jewelry. Treska is a rapidly growing company, which meets the demands of the fashion jewelry and accessories business across all categories with several brands, divisions and private labels under its corporate umbrella. Treska is well known for its product innovation and design, and is a reliable supplier of well-priced, quality fashion jewelry. Treska, Inc. is headquartered in Fort Worth, Texas and operates a subsidiary, Gypsy Warehouse in Grapevine, Texas as well as three permanent showrooms in Dallas, Atlanta and New York.
###