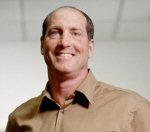 San Mateo, California (PRWEB) November 12, 2011
The recent sale of Power Distribution, Inc. (PDI) to Smiths Group Plc represents an important moment for the San Mateo-based company Bertram Capital and its fund Bertram Growth Capital I, L.P. The $235 million sale marks the venture capital and private equity firm's first successful exit strategy since the company's formation in 2006.
Stewarded by Managing Partner Jeff Drazan, Bertram Capital's portfolio fund acquired the Richmond, Virginia-based company Power Distribution, Inc. – a designer and manufacturer for power distribution equipment – in 2007. The fund was responsible for instituting a series of changes, including two strategic purchases in 2008 with the acquisition of Marelco Power Systems, Inc. and Onyx Power, Inc., and worked closely with the power distribution equipment company to develop new market lines and expand their distribution.
Drazan's team managed to build up PDI to four times its 2007 size and strategically increase its value through Bertram's trademark business building system called "Bertram High 5." As a result, Bertram Capital recently sold Power Distribution, Inc. for $235 million in cash to buyer Smiths Group Plc, an engineering company based in the United Kingdom.
As more than one observer has noted, the success Jeff Drazan's Bertram Capital has achieved with its inaugural exit strategy bodes well for the firm's future and the other companies within its portfolio.
About Bertram Capital
Based in San Mateo, California, Bertram Capital is a private equity firm that helps companies grow and reach their full potential. Bertram Capital currently manages over $850 million in company portfolios and invests in consumer, industrial, healthcare and business services companies in the lower-middle market range. Current holdings include Author Solutions, Inc., GENA SCIS, ProconGPS, Inc. and Sanare.
# # #