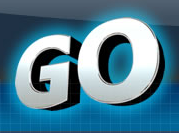 We strive to be the place where people go to share their opinions and advice.
(PRWEB) November 12, 2011
General Opinions (GO), a website where people can ask for and share opinions and advice, has announced their official launch October 30th 2011.
What makes General Opinions different from most websites is it works from everyone. Whether a person is serious about opinions they truly believe in, or just want too have fun sharing opinions that come to mind. The idea itself covers a vast amount of possibilities. The threads people encounter can vary incredibly. Some are about the more serious ethical beliefs, others about political opinions, and even advice on what to wear.
General Opinions uses forum technology with an, ask and answer website idea. Since this is the first of its kind of website, Klaus Kessel, current Owner and Founder of General Opinions said "I believe it will be a great success, and I hope that it will become a great website for all to use". He also said "General Opinions is not only a site for people with strong opinions, they are set on, but for all. It doesn't matter whether or not you are a college student, an owner of a company, or even what age you are. General Opinions is for all to use".
In order to avoid comments suggesting that General Opinions is bias, GO has a notice which states "Please note that General Opinions (GO) has no official opinions what so ever and what users choose to post are theirs and not GO's opinions". In a website such as this it is an important notice, discriminating GO from other forums which could have bias moderators or exclusively for one opinion.
Similar to sites like Twitter, General Opinions also allows organizations, websites, blogs, and even YouTube channels to create accounts in order to get opinions about their organization, website, blog, or YouTube channel.
Klaus Kessel also stated "From our release on we plan to read and carefully consider all messages sent to us. Also if anyone has any constructive ideas regarding GO we urge them to get in touch".
###