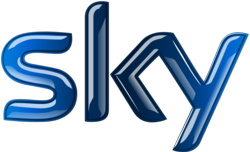 This development demonstrates MPP's continuous development and commitment to providing the highest level of service to our clients
(PRWEB UK) 10 November 2011
MPP Global Solutions have been reselected as the preferred eCommerce payment solutions provider for BSkyB (Sky) in the UK.
MPP has been the preferred provider of eCommerce payment gateways and content entitlement for the past six years for Sky across a series of its digital services, including Sky Go, which delivers TV services to PC, Mac, games consoles, iPads and iPhones.With this announcement Sky have confirmed that they have reselected MPP to continue to provide their award winning payment solutions across the UK.
Chris Cheney, CTO and Co-Founder of MPP Global Solutions said: "Over the past 6 years we have prided ourselves on working closely with Sky to provide the eCommerce payment technology which it requires to help power their content across multiple channels.
"This development demonstrates MPP's continuous development and commitment to providing the highest level of service to our clients. We are looking forward to continuing our working relationship with Sky."
Established in 2000, MPP Global Solutions have emerged as the leading provider of eCommerce Payment Solutions to the Media and Entertainment industries in the UK having secured such high profile clients as Universal Music Group and Sky.
MPP offer eCommerce payment gateways and solutions built upon a breadth of integration across multiple payment types, payment channels and payment methods.To find out more about MPP Global Solutions and their integrated, bespoke and secure eCommerce solutions please visit http://www.mppglobal.com
###