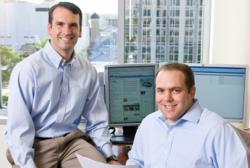 We are honored to have Heritage Growth included on this well-regarded Schwab Select List of funds.
Salt Lake City, UT (PRWEB) November 11, 2011
Wasatch Heritage Growth Fund(WAHGX) has been named to Schwab's Mutual Fund OneSource Select List® for the fourth quarter of 2011 in the Small and Mid-Cap U.S. Stock category. The Select List is a list of no-load funds that have passed a rigorous screening for performance, risk and expenses by the Schwab Center for Investment Research® . Wasatch Heritage Growth Fund is the second Wasatch fund to appear on the Select List, which also includes Wasatch Long/Short Fund (FMLSX).
Schwab produces the Select List quarterly to help investors wade through the vast number of funds available through the Schwab Mutual Fund OneSource® service and identify funds that might be appropriate for their portfolios. The Select List is provided for informational purposes and should not be considered an individualized recommendation.
Said Wasatch Heritage Growth Fund Co-Manager Ryan Snow, "We are honored to have Heritage Growth included on this well-regarded Schwab Select List of funds."
Wasatch Heritage Growth Fund has been co-managed by portfolio managers Ryan Snow and Chris Bowen since the Fund's inception seven years ago. They look primarily for growing mid- and large-cap companies with market caps between $2.5 billion and $15 billion at the time of purchase, focusing on companies they consider to be high-quality, stable, and have the potential to grow steadily for long periods of time.
Said Co-Manager Chris Bowen, "Many of the stocks in this Fund are what we consider 'Wasatch graduates,' stocks that have moved up the market cap range out of our other Wasatch Funds focused on small or micro-cap stocks. Across our funds, we look for companies with great sustainable business models with above average earnings growth."
For more information on the Schwab Mutual Fund OneSource Select List, visit Schwab's Web Site at http://www.schwab.com.
About Wasatch Advisors
Wasatch Advisors is the investment manager to Wasatch Funds®, a family of no-load mutual funds, as well as separately managed institutional and individual portfolios. Wasatch Advisors pursues a disciplined approach to investing, focused on bottom-up, fundamental analysis to develop a deep understanding of the investment potential of individual companies. The Portfolio Managers employ a uniquely collaborative process to leverage the knowledge and skill of the entire Wasatch Advisors research team in making investment decisions. Wasatch Advisors is an employee-owned investment adviser founded in 1975 and headquartered in Salt Lake City, Utah.
Mutual fund investing involves risks and loss of principal is possible. Investing in small or micro cap funds will be more volatile and loss of principal could be greater than investing in large cap or more diversified funds. Investing in foreign securities, especially in emerging markets, entails special risks such as currency fluctuations and political uncertainties, which are described in more detail in the prospectus.
An investor should consider investment objectives, risks, charges and expenses carefully before investing. To obtain a prospectus, containing this and other information, visit http://www.wasatchfunds.com or call 800.551.1700. Please read it carefully before investing.
©2011 Wasatch Funds, All rights reserved. Wasatch Funds are distributed by ALPS Distributors, Inc (ADI). Separately Managed Accounts and related investment advisory services are provided by Wasatch Advisors, a federally regulated Investment Advisor. ADI is not affiliated with Wasatch Advisors. Eugene Podsiadlo is a registered principal of ADI. WAS002557 12/30/11
###