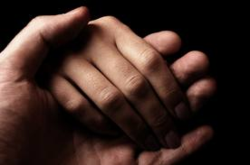 When the unthinkable happens to parents, the last thing they should be worrying about is whether they'll lose their jobs as they deal with life-changing loss." - Senator John Tester, Montana
Columbus, OH (PRWEB) November 15, 2011
According to Govtrack.US, the Parental Bereavement Act of 2011 was introduced on July 13, 2011 by Senator John Tester of Montana. This is a bill which would allos parents grieving from the dealt of their child to receive up to 12 weeks of job-protected time off under the Family Medical Leave Act.
Under current FMA regulations, parents are currently eligible for extended, unpaid time off to care for newborn babies, adopted children, and family members wiht serious health conditions.
Tester's "Parental Bereavement Act of 2011" would ensure that the death of a child is treated like other life-altering events, allowing parents time to grieve. "Allowing time off to mourn the death of a child should have happened a long time ago because it's simply the right thing to do for any parent," said Tester. "When the unthinkable happens to parents, the last thing they should be worrying about is whether they'll lose their jobs as they deal with life-changing loss."
Businesses with fewer than 50 employees would not be affected by this bill. For additional information and curent status on the Parental Bereavement Act of 2011, please visit http://www.govtrack.us/congress/bill.xpd?bill=s112-1358.
###