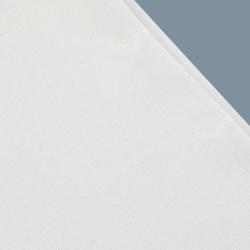 Great Barrington, MA (PRWEB) November 15, 2011
Berkshire Corporation, a manufacturer of contamination control products for cleanroom and critical environments, launches Choice® Edge polyester cleanroom wiper.
Designed for cleanroom and controlled environments, Choice® Edge is a continuous knit polyester wiper with four-side sealed border edges. When tested for fiber release using IEST test standards, Choice® Edge released fewer fibers than the average sealed edge wiper. With a consistent sealed-border edge and smooth knit construction, Choice® Edge is ideal for applications requiring abrasion resistance, durability, and maximum wiper cleanliness.
The Choice® Edge cleanroom wiper is designed for cleanroom class 1-100 and ISO 3-5 environments and suitable for semiconductor, pharmaceutical, and medical device manufacturing applications. The Choice® family of wipers offers the best value in its class with the performance and consistency guaranteed by the Berkshire brand.
About Berkshire Corporation
Berkshire is the global leader in the engineering and manufacturing of contamination control products for cleanrooms and critical environments worldwide. Global technical specialists assess specific process needs and bring qualified solutions to the most critical application. For more information, visit the company's website at http://www.berkshire.com.
Contact: Berkshire Corporation
Phone:
1.800.242.7000
1.413.528.2602
Fax:
1.336.446.0156
# # #