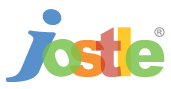 We turned to Jostle, as it plugs right into Google Apps, providing a prism through which people can connect with one another and find appropriate resources quickly.
Vancouver, BC (PRWEB) November 10, 2011
Catch The Fire, a multinational network of churches, has adopted the Jostle® organizational platform, an innovative web-based app, to improve communication among its hundreds of worldwide employees and help them make the most of their Google Apps collaboration tools. With rapidly growing operations dispersed across the world, Catch The Fire chose Jostle for its unique ability to clarify and connect teams, no matter where they are or what tools they use.
"One of our big goals this year was to improve internal communications," says Benjamin Jackson, Director of Communications at Catch The Fire. "We're constantly forming and reforming teams that involve staff located all over the world. Jostle provides an easy way to do this in a very people-centric, visual way. I'm just thrilled we've found Jostle and we're already enjoying the way that it is bringing clarity and unity to our complex and evolving organization," added Jackson.
With employees working from remote locations and home offices on 5 continents, Catch The Fire relies on web-deployed software, most notably Google Apps. Jonathan Puddle, Director of Technology Services explains, "Gmail, Google Calendars and Google Docs help our employees collaborate and communicate on everything that we do." But even with amazing modern tools, employee communication in a global context can still be a challenge. When surveyed about their most important communication medium, the Catch The Fire staff indicated that they still mostly relied on face-to-face communication. The Catch The Fire leadership team was looking for a way to transfer the inherent benefits of face-to-face interactions to a geographically-distributed, digitally-connected workforce.
"We turned to Jostle, as it plugs right into Google Apps, providing a prism through which people can connect with one another and find appropriate resources quickly," added Puddle. "Jostle helps our people understand exactly who is on the other end of that conversation, what they do, why they're on that team, and how to keep in contact with them. It removes many of the barriers to effective internal communication."
The Jostle organizational platform creates an elegant "people layer" that sits on top of applications, data repositories, functional groups and visualizes who is doing what and where their key information resides. Jostle is available to Google Apps customers in the Google Apps Marketplace. Once installed, Jostle is available to employees through Google's universal navigation bar. Jostle can be implemented in days, without disrupting how people work or changing the software tools they use to get their work done.
"Catch The Fire is a wonderful addition to the Jostle customer family. Even though they are geographically dispersed, the company has a very strong sense of workplace community and how technology can support it. We love working with such passionate customers!" remarked Brad Palmer, Jostle Co-Founder and CEO.
About Catch the Fire – Catch The Fire is an international family of churches and ministries that was birthed as a result of the incredible revival that began in Toronto in 1994. Today, Catch The Fire encompasses a growing network of churches, a college with International Schools of Ministry, a missions program and events running all over the world.
About Jostle Corporation – Jostle is the creator of the Jostle® organizational platform, web-based software that helps organizations enable their people, starting by replacing their ineffective intranets. This elegant platform engages employees, clarifies who is doing what, aligns teams across organizational boundaries and finds hidden expertise. More importantly, it embodies the day-to-day vibe of the organization, amplifying culture and helping people connect to get work done.
Contacts:
Jostle Corporation
Brad Palmer, CEO & Co-Founder
Tel: +1 778-968-1556
Email: brad(at)jostle(dot)me
Twitter: @JostleMe
http://www.jostle.me
Catch The Fire
Benjamin Jackson, Director of Communications
Tel: +1 416-647-8463
Email: bjackson(at)catchthefire(dot)com
Twitter: @CatchTheFire
http://www.catchthefire.com
###