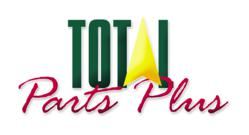 Fort Walton Beach, FL (PRWEB) November 10, 2011
Total Parts Plus' IPC-1752A Generator is now available free at http://www.totalpartsplus.com . The tool allows users to input environmental material declaration data content into a user friendly interface and generate both PDF and XML outputs for release to customers. "We worked with our customers and the IPC organization to identify what was needed in the IPC-1752A Generator tool and released a very easy to use tool", stated Nikki Johnson, TPP Environmental Compliance Engineer.
Any company which requires the IPC-1752A PDF or XML for its customers can use the tool free of charge by going to TPP's website http://www.totalpartsplus.com and clicking on the "Free IPC-1752A Generator" button and filling in the required information.
About Total Parts Plus
Total Parts Plus specializes in environmental compliance and obsolescence management solutions in the form of data content, web-based tools and hosted services. Total Parts Plus suite of products provide information and reporting on RoHS Compliance, REACH/SVHC, Conflict Minerals, and electronic component obsolescence management to include PCN's, alternate sourcing, alternate equivalents, and life cycle predictions. All of our products and services are performed and hosted in the United States.
###